We have had the oddest weather this summer and the coolest clouds and thunder! I love thunderstorms and we just do not have many here usually.
Thursday evening the blessings and I loaded up dinner and left home to go meet up with my wonderful husband who was building a "bridge" for a friend of ours so she can get from her house to her car without going up and down stairs.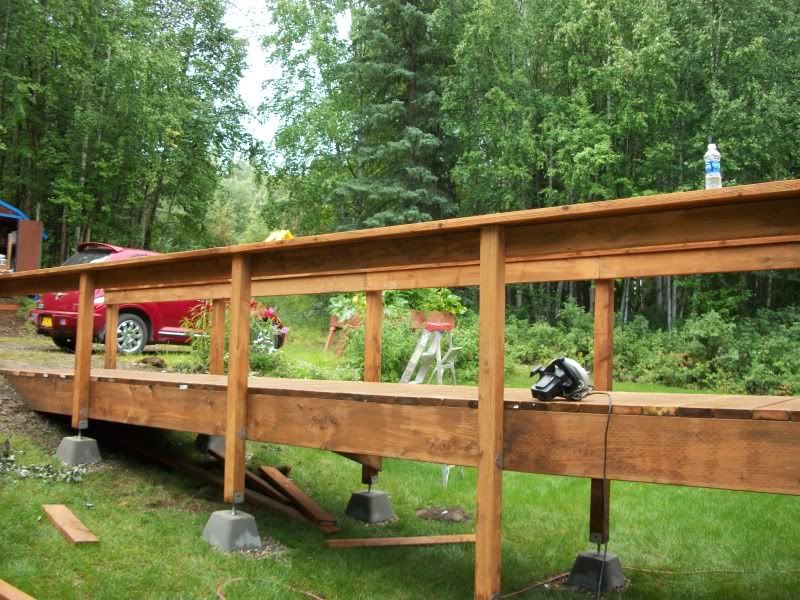 On the way we saw some really neat clouds!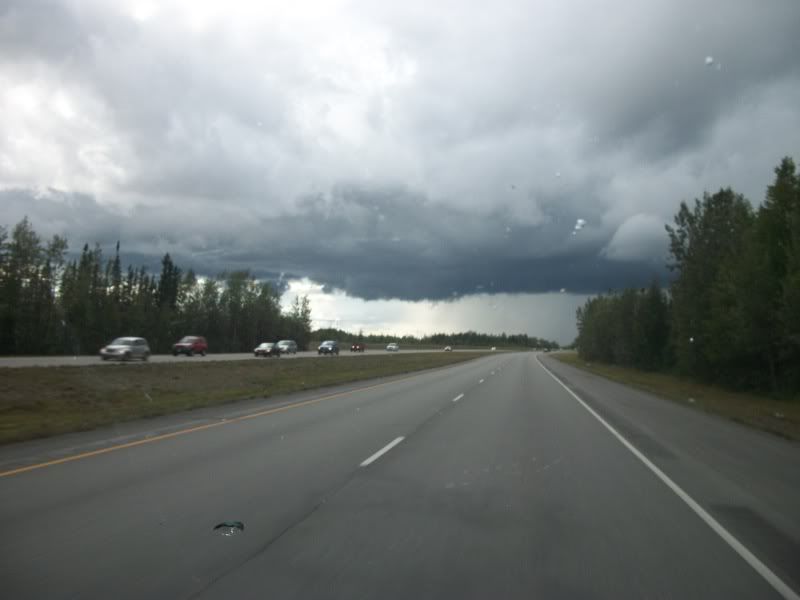 The farther we went the better it got.
Love the way the sky looks here.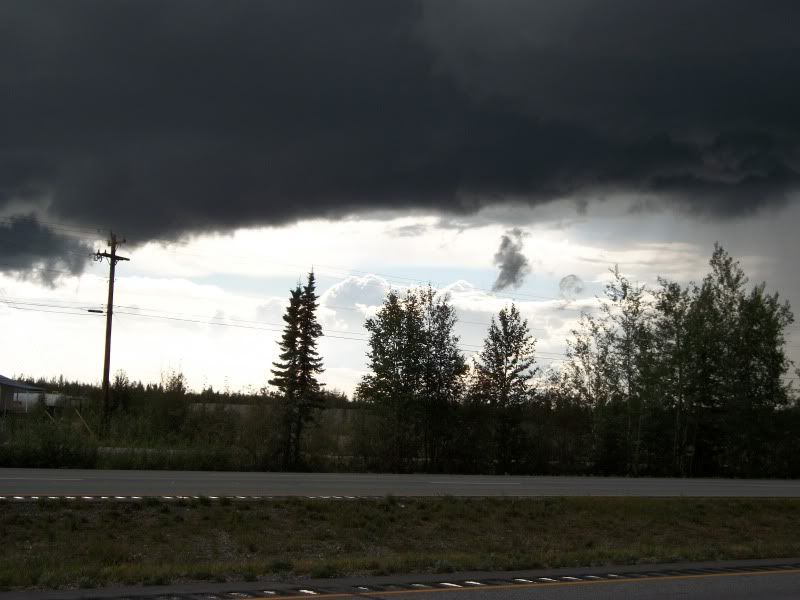 The smoke has cleared out some but we still have an occasional whiff of smoke. I am not complaining though as this summer has not been full of smoke, just scattered with smoke.