I am finally getting around to posting. I really like to post with pictures so that has kept me from posting lately. I am going to have to let that little perfectionist part of me go and post anyway. We had a wonderful visit with my fried Patti. I truly appreciate her taking the time off from work and away from her family to come see me and my blessings (she mainly came to see the blessings, actually the newest blessing), she just wasn't going to wait until we could get to the lower 48, she wanted to see that baby!!! I am thankful for her willingness to travel all this way. We had a great time just visiting and playing with blessings and we went bowling. Our blessings had never been bowling, blessing #1 did best, he is oldest and strongest and he is naturally athletic. Wait I do have a picture ready of bowling. Okay I didn't upload any bowling pictures, just a picture of us at the bowling alley.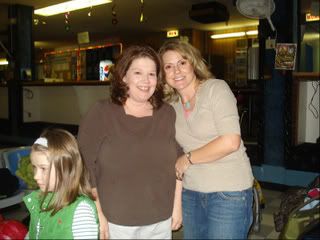 My blessings call Patti Pa-Pa so I usually call her that as well, her daughter calls me Marmey. Any way, Pa-Pa played games and made play dough with the blessings, we also made a couple of our favorite things together and even tried a new Nutter Butter Banana Pudding recipe from the latest issue of Southern Living. It was yummy by the way. I learned a few unknown things about Facebook while Pa-Pa was here and blessing #3 learned to tie her shoes thanks to Pa-Pa and the new tennis shoes I bought for her. (Disclaimer: If you know us personally or are a grandparent, I do hang my head in shame for not teaching her earlier...BUT, she did know how to ride a bicycle when she was THREE!!!!) We wear alot of slip on shoes around here. AND, she did learn in about three minutes!!!! Thanks Pa-Pa.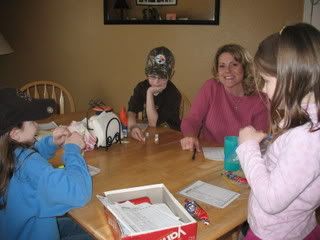 Here is a picture of the most precious blessing #4 and Pa-Pa, he is growing so fast and he is so precious.
The blessings got Pa-Pa to go for a snowmachine ride while she was here.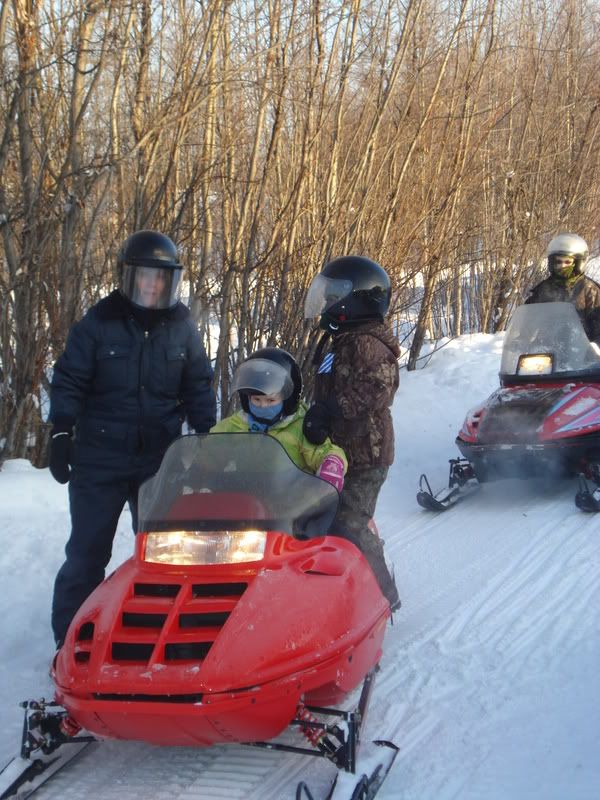 May the Lord find us faithful.