I did not get around to taking the pictures with the date on the white board today. I didn't get to alot of things. Since
Jenn
posted her list of what she learned the first week of school I thought I should post what I learned the first day.


Don't forget to ask the principal for my two days of teacher work days. I meant to but I kept forgetting and time kept getting away. (After his moose hunt, I plan on taking at least one day for my work)


Even though I am not prepared past this week, I am ready for this week. (maybe not wholeheartedly but work wise I am ready)


I was not mentally prepared for school.


The house wasn't as clean as I wanted but I survived, barely.


The blessings weren't ready either, it is still very nice outside, almost too nice.


We didn't get everything I had planned accomplished(I planned too aggressively) and we didn't jump into all subjects at once but we still accomplished a good day's work.


Here are the kids at breakfast, don't they look thrilled. I think next year we should plan a back to school breakfast out with Dad like
Leslie's family
, I think this is such a neat idea. Hey, maybe we will have  a special breakfast out on Friday for finishing the first week of school? Who knows?
Not quite ready to get going, but up!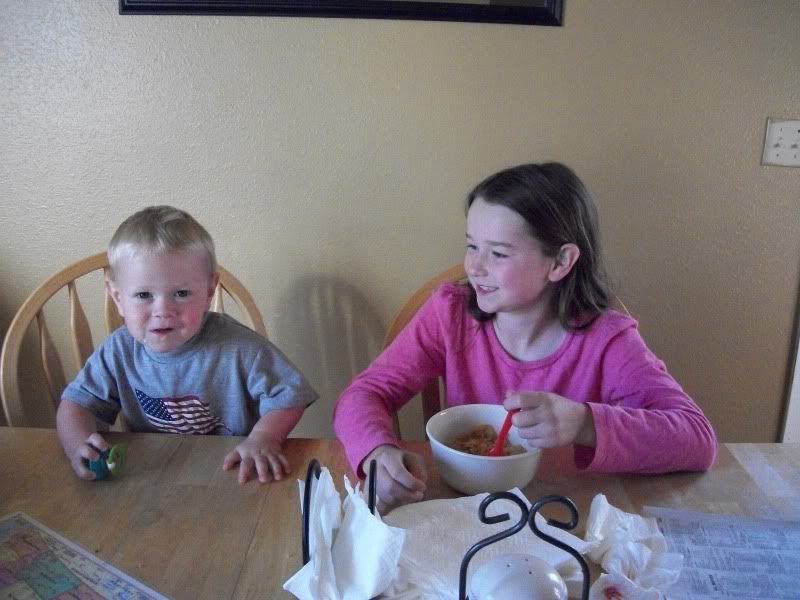 Judith looks awake at least!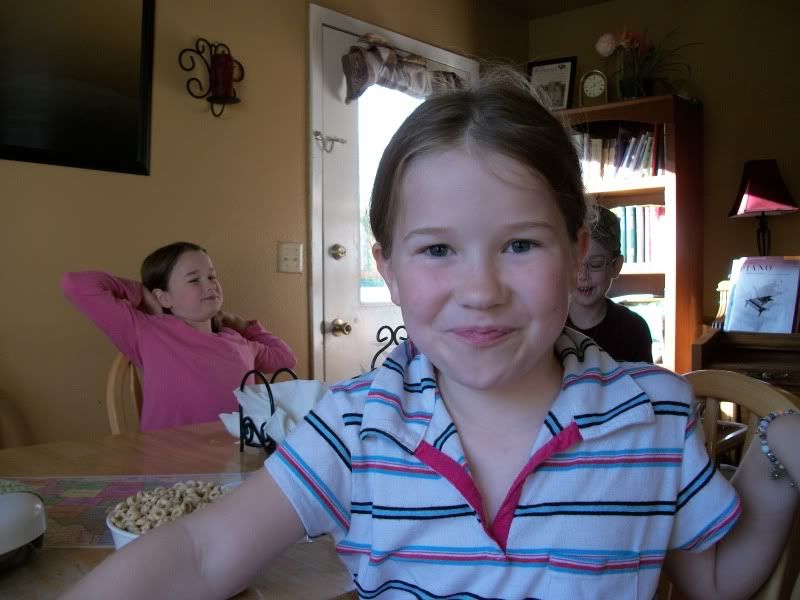 I did manage to also take a picture of Judith making lunch.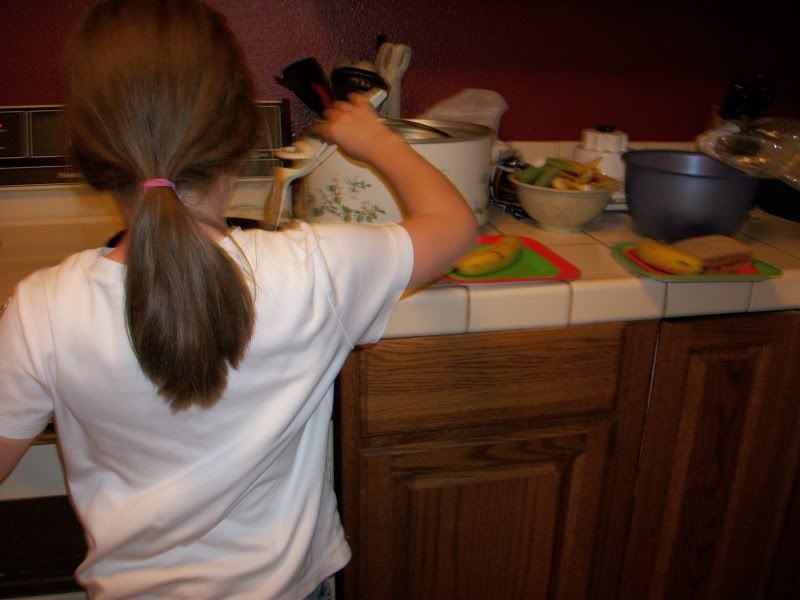 So, there it is, we had breakfast and lunch! And much more!