Even with the painting we had a pretty good and even busy week.
Friday afternoon we picked blueberries with friends.
We are picking these within walking distance of our house....for the first time! I have lived in this house for 15 years and never knew these blueberry bushes were here. This is the power line right of way and the road here was only put in a few years ago so they were hidden from me. But not anymore!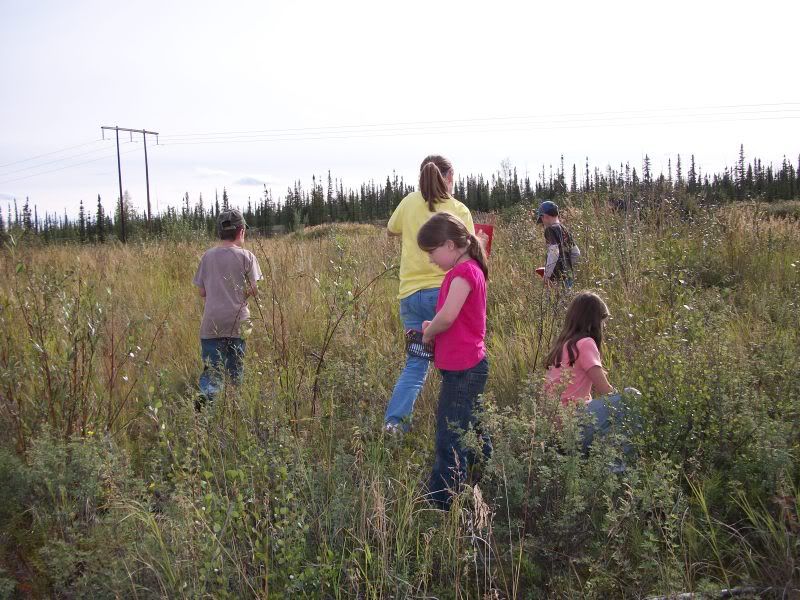 We didn't get a ton of berries and I hope to get over there sometime this week to pick more. We were almost too late as many had already fallen to the ground.