Blessing #3 lost her first front tooth a couple of weeks ago and she lost the other one one night this week. I finally took a picture. This isn't the most flattering picture of her but I was doing the best I could.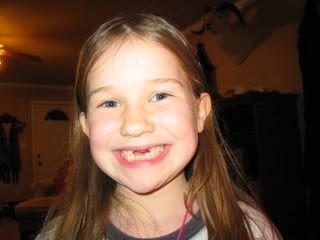 Due to my complete lack of energy I have decided I need to do three "duh" things. Things I should be doing but just don't, I know... I know..... but I haven't


Get outside every day, even if just for a few minutes.


Eat a little better. I am back to not really caring about food and not enjoying cooking.


I had failed to take my vitamins and chlorophyll for two days, I got them all down today.


Here we are outside today. Blessing #1 got these "bunny" boots this summer. They keep feet nice and toasty warm.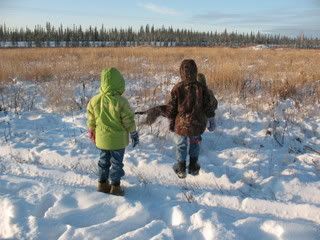 The kiddos watching the dog run around like the bone head she is. It wasn't frigid this morning and the sunshine felt good on my face. I am still tired and heading off now for a little nap. We are going to go up to help our friends who just moved into their new house. I am going to do a lot of watching and talking but my husband can help move and unload things. Plus, we are taking pizza up for dinner as well.
May the Lord find us faithful.