A couple of weeks ago we pulled everything out of the girl's big walk in closet. We painted the lower portion of the walls and then we decided what to get rid of and what to keep.
Now the girls closet holds their clothes, a few toys and our sewing supplies! It has been so nice having a place to sew, even though I have only made a couple of bibs. Sewing will happen more often now.
The girls have been taking my many, many Y2K quilt blocks that I have never sewn together and they are working on patchwork projects.
They love sewing!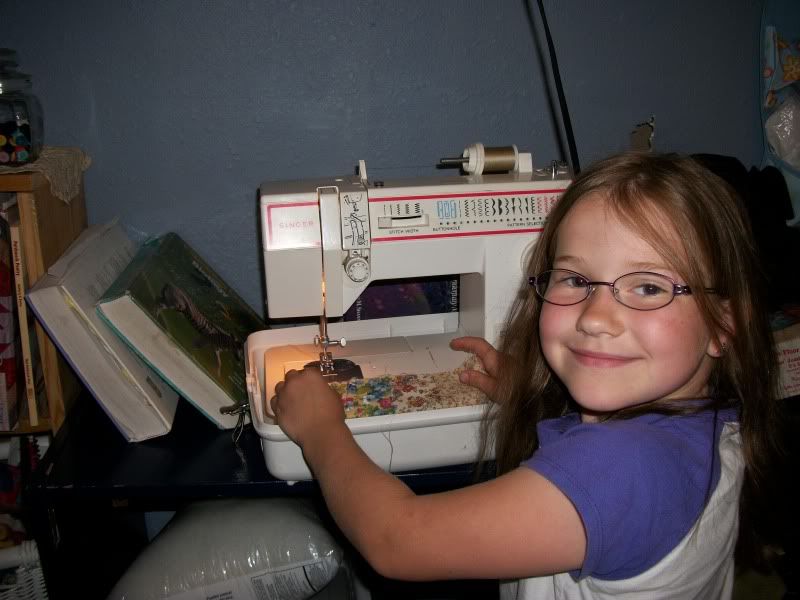 The beginnings of a row.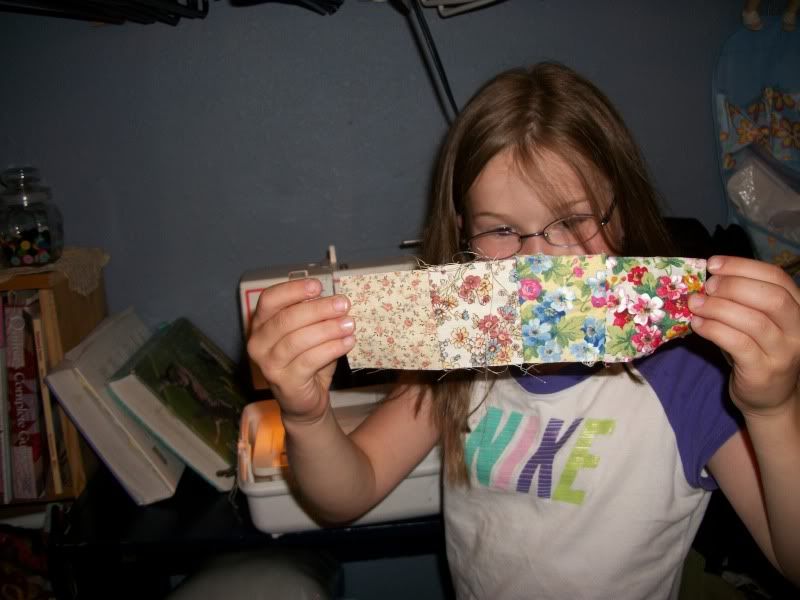 And our curious little fella, we have to keep him out of there!