Last night I went out with some friends for dessert. I knew when I left that my little climber was getting sick, after his nap he started coughing just a little bit.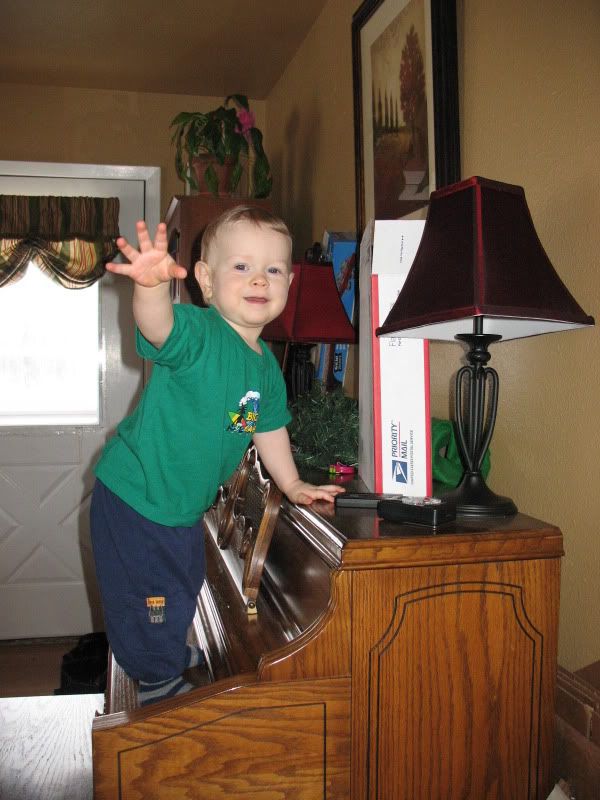 He was still awake when I got home so I took him and sat down to rock him. He just could not stay asleep. Needless to say, it was a long night.
After a trip to the PA, yucky throat and a red ear which is probably red due to the throat. Another round of antibiotics! Ugh! That church nursery!
May the Lord find us faithful.