Judith's glasses were ready to picked up today Daddy took her to get them after I returned home from the clinic with Benjamin.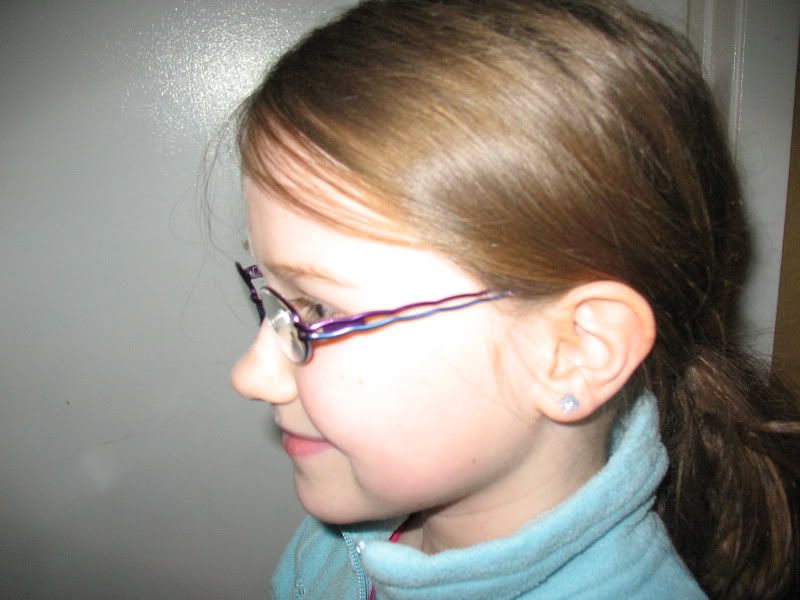 I think she looks very cute in the glasses.
School goings on. We are studying the Middle Ages right now, which none of us are enjoying so we have accelerated the process to speed through to begin with exploration to 1850 in the fall. Levi did make a catapult last week though.
This is a great age because they can do most of this by themselves and I get to come in and go on about how great of a job they did!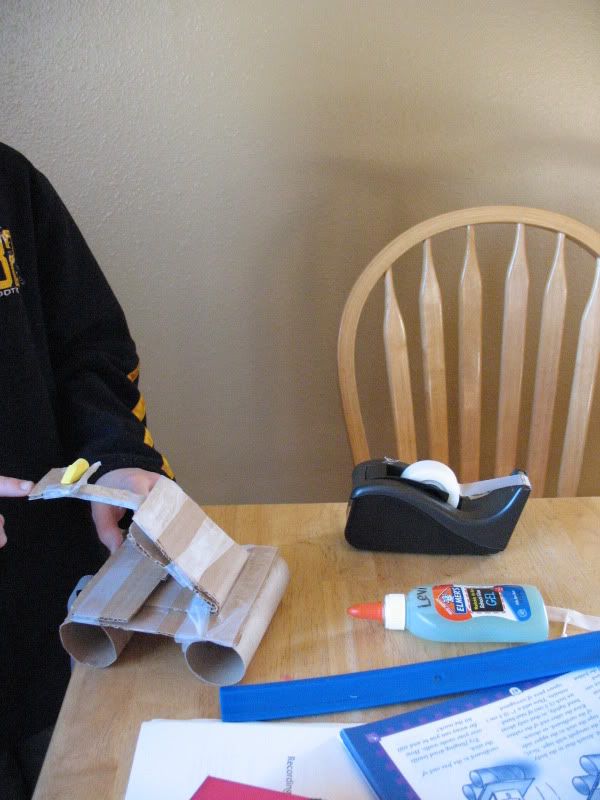 And then remind him to clean up! He stills needs reminders to clean up.
May the Lord find us faithful.