We loaded up the truck and headed down the road for some camping and fishing. Sorry for the blurry picture.
Daddy and the kids set up the tent. We had the slide in camper but we wanted to tent camp as well.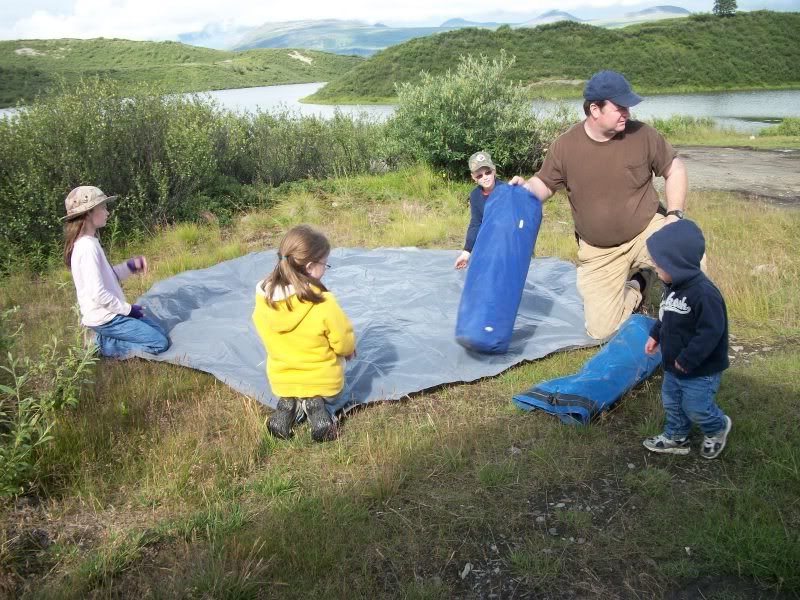 My wonderful husband and I have had this tent for almost our whole marriage. He likes that it is tall enough inside so he can stand up!
Of course we took Emmy, our chocolate lab. She isn't a pretty lab but she is a good dog. And she travels really well.
Our campsite, pretty remote...we did have outhouses near by and a couple of hand pumps were in the campground for water. That is it.
By the time we packed everyone up and drove to our destination and set up the tent, it was time to eat. After dinner and cleaning up and a little time outside it was bedtime for Benjamin. We were planning a campfire but it began to raining. Once Benjamin was asleep, Dad and the big blessings played Dutch Blitz. I knitted while sitting up on the top bed with the sleeping baby. I finished one dish cloth and started and finished a second while on this trip.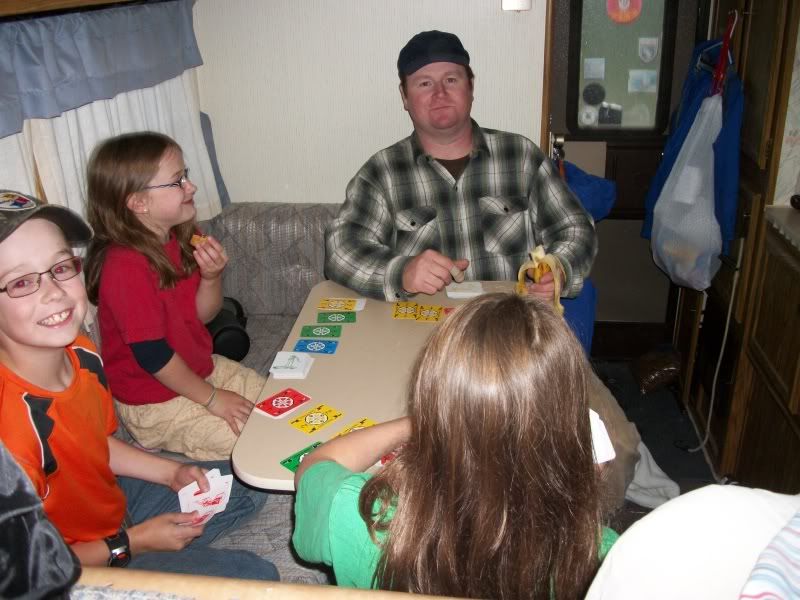 The next day we got up and had a pancake breakfast (and a clean up of spilled pancake batter! OOPS!) No pictures of breakfast. And while Dad prepared fishing poles and other items, I prepared sandwiches and snacks and drinks for a day on the water. Don't you get hungry while on the water? Benjamin did!
Our captain and fearless leader.
Kids ashore to explore and fish from the bank.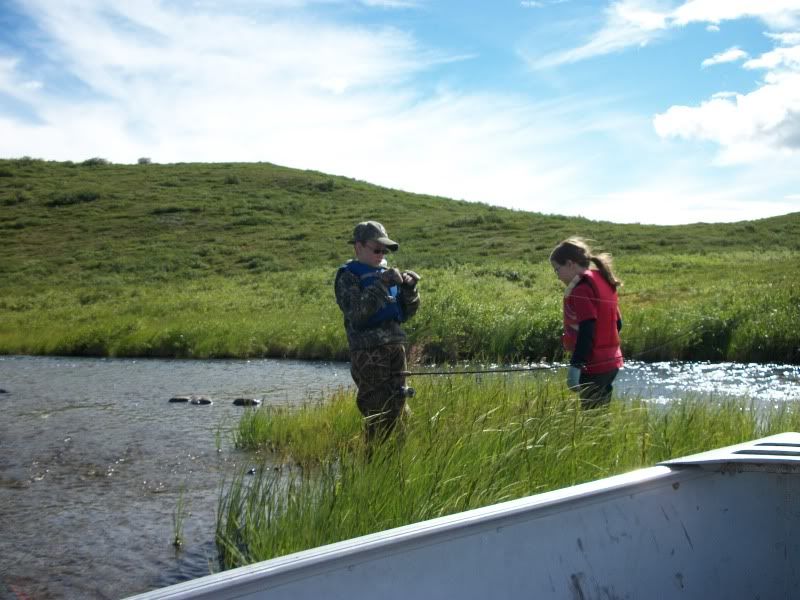 It wasn't all pretty!
But we had a great day, Benjamin enjoyed boating.
Dad and a few blessings around and ON his back. Benjamin had a good nap while Daddy fished.
The
Ergo
has been one of the best things we have purchased. I wish I would have known about these with my other three. Life is good with baby on the back.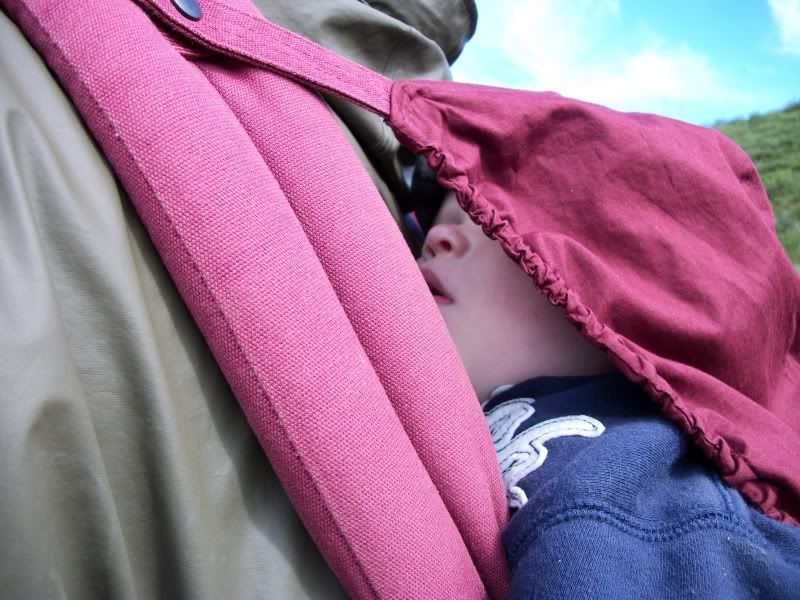 My 12 year old son, is growing up and gettting so handsome.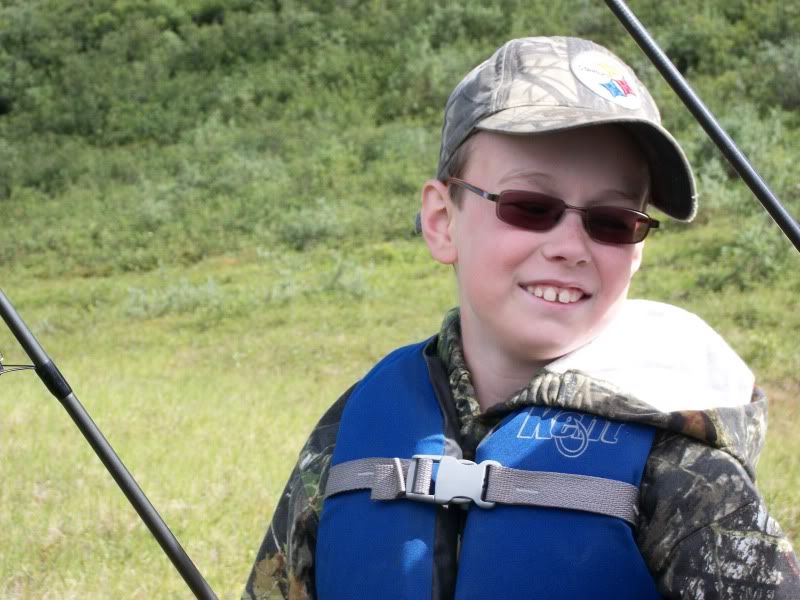 After baby woke up we had lunch and then we fished a little more.
Baby ate his lunch and anything else he could get from everyone else.
Helping Dad fish...Benjamin did this on his own.
After we came ashore and had dinner it was nice enough for a campfire. This was a huge Daddy sacrifice for my husband as he does not build campfires. But he did this one for the kids. They had smores and we attempted to pop some jiffy pop but the fire was too hot and it burned before it popped!
Do you know that my husband and I do not like smores? We really don't. We didn't have smores with the kids. I took pictures and Dad monitored the fire and Benjamin.
See the gray skies? It began raining after the kids had smores and it rained all night. Guess who had tent duty that night? Yep, me!
Monitoring!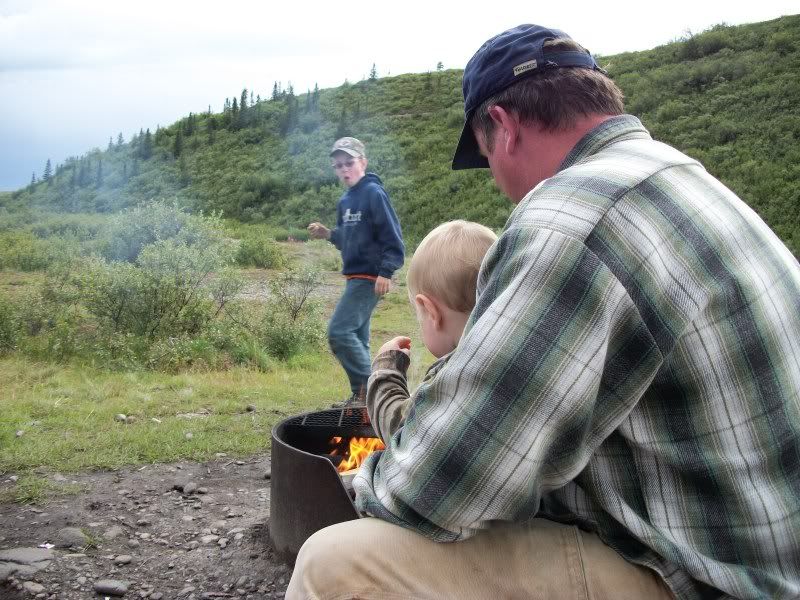 Baby smores, al a carte.
My husband got a much needed haircut when we got home!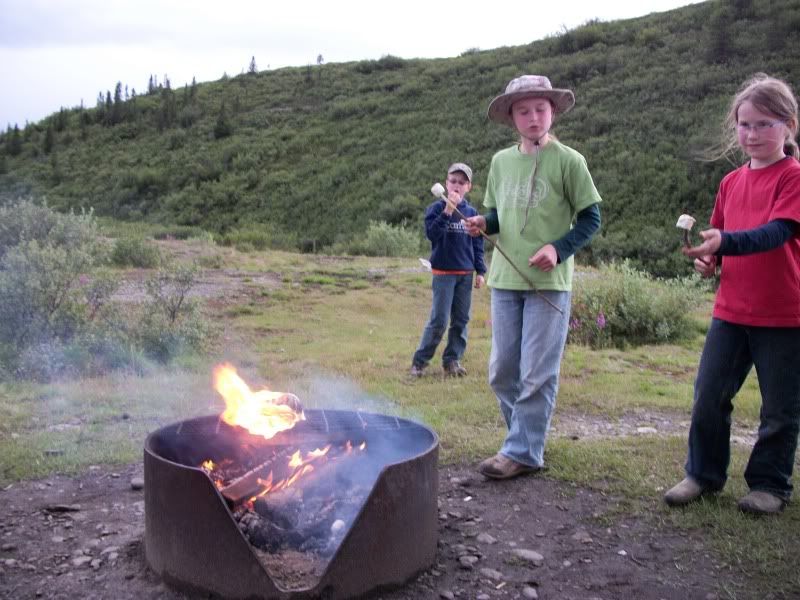 My husband's newest addition to the camping gear, a camp oven. He says it works well and he used it twice on the trip as the slide in camper only has a stove top.
Bringing the boat in to load on the trailer to head home.
And we often had a guest on our trip, her name was Annabelle. She is loosely based upon a character from
Caddie Woodlawn
. She was from Boston and she liked to take siestas. Obviously, she travels much.
And Benjamin enjoyed playing with my travel pillow for a bit on the way home. That is for the short time he was a wake.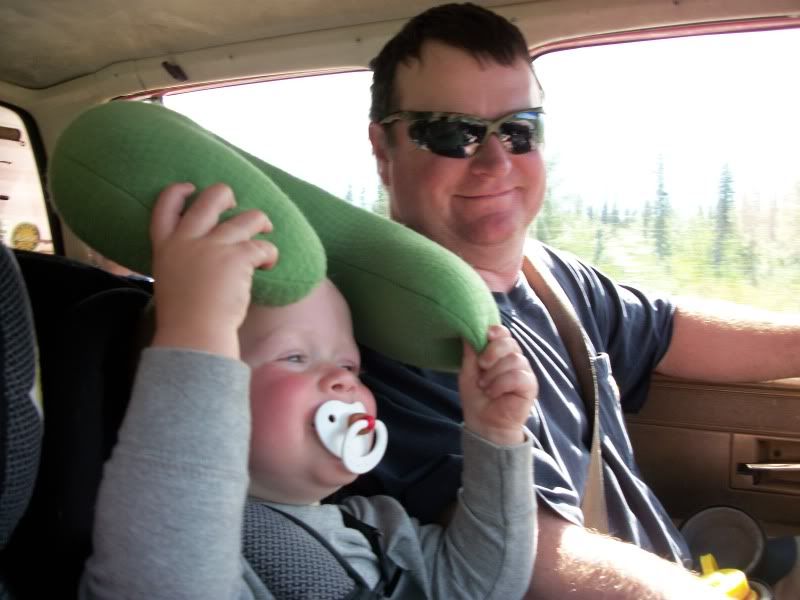 Then the dreaded part of the trip...unpacking the camper and putting it all away. We all worked together and got unpacked and put away and then we all took nice hot showers or baths and went to bed!
The end.