Our Elisabeth hit double digits on Friday!
Here she making her cake batter on Thursday evening (I don't make her make her cake, she wants to make her cake!)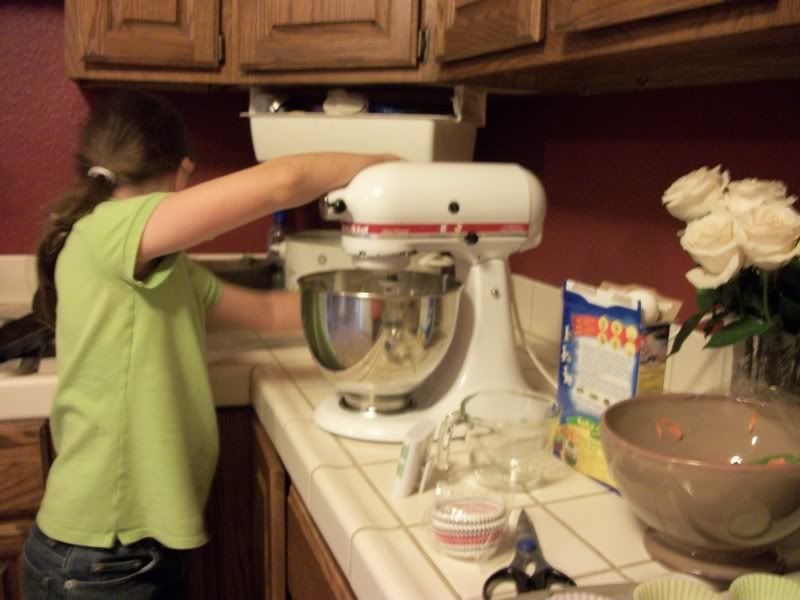 Levi and Judith decorated while I finished preparing things for dinner so we could celebrate all day on Friday.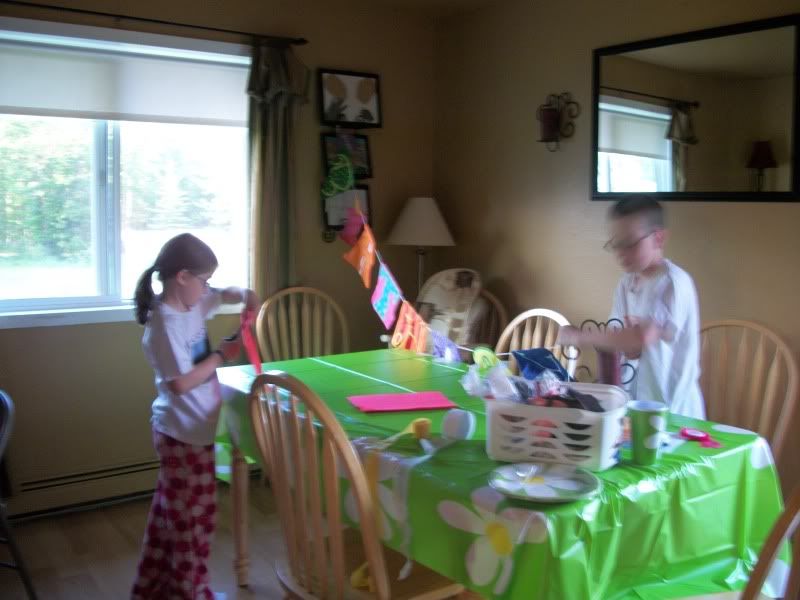 When she woke up Friday morning we had the customary card and gift opening before breakfast. She isn't exactly a morning person.
After and breakfast of homemade doughnuts (no picture...if you were making homemade doughnuts, you wouldn't have time for a picture either!), Elisabeth and Iwent to town to do a little Mother/Daughter shopping before stopping to pick up a friend.
She wanted to go swimming on her birthday so we went to the local
ice hole
swimming hole for some sand and swimming.
It wasn't the warmest day and the water was chilly but the beach wasn't packed either and the kids had great fun. I sat at the edge of the water in a beach chair and soaked up what little sun there was!
Someone had a very good time and thanks his big sister for choosing to swim at the lake.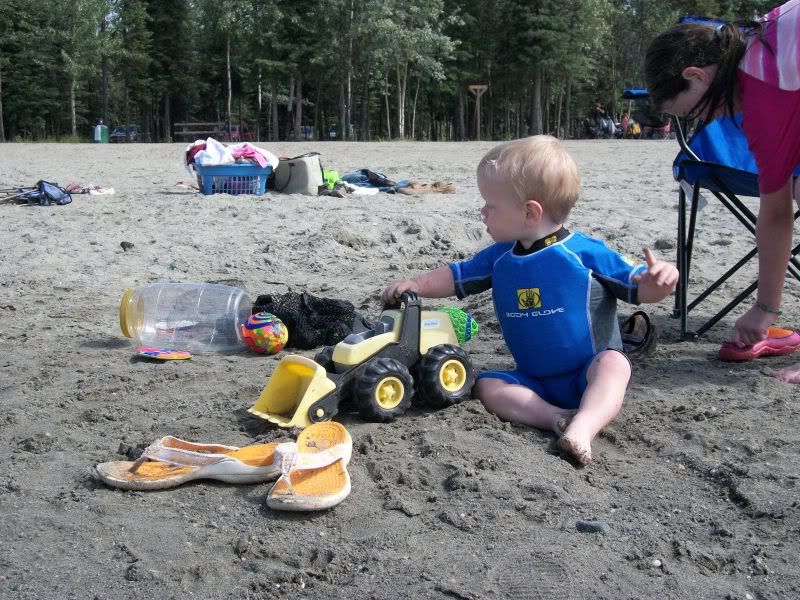 After and dinner of fried chicken and many fixins (she chose a food heavy day but she is worth it!) We had cake and ice cream.
Her cake, her design.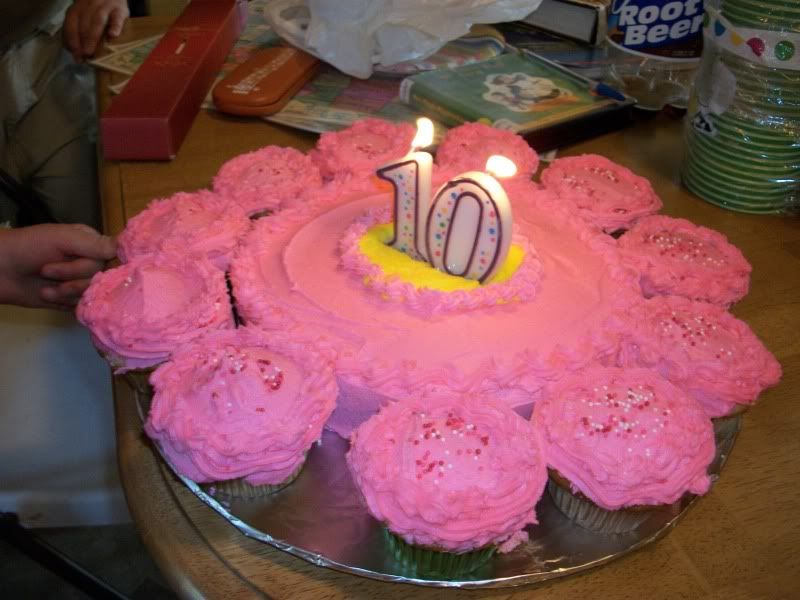 Blowing out the candles