We had a rainy weekend here in Interior Alaska. But, being Alaskans that normally does not stop us from much outdoor activity, slows us down but doesn't stop us.
Thursday afternoon the kids and I headed to Creamer's Field to do a spring nature walk with friends. I have no pictures since I took no camera.
The rain began Thursday evening with a light drizzle, in which the kids played outside most of the evening.
Friday, Dad and three of the blessings went to town. I was left at home with Elisabeth and we did some cleaning and cooking. Dad bought Benjamin a swing and he really likes that.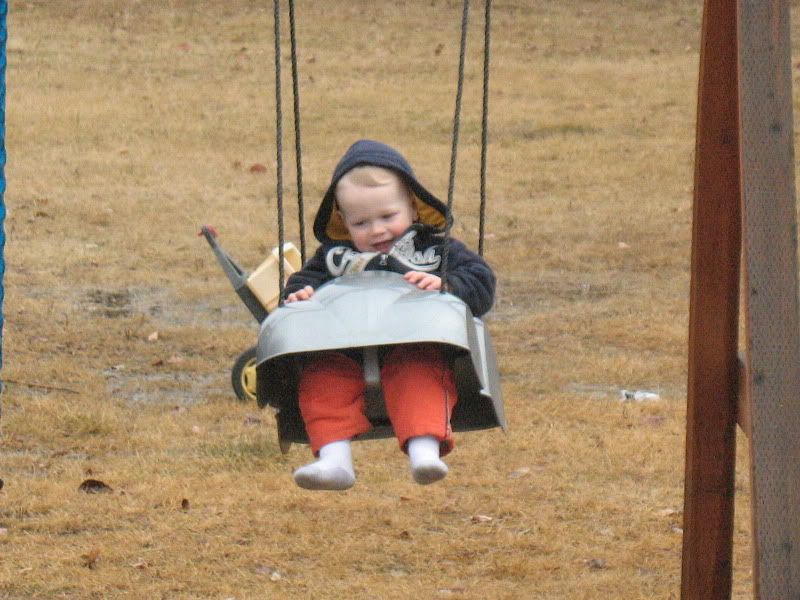 Thanks Daddy!
They also played with big brother's scooter.
On Saturday the three oldest Blessings had their piano recital.
Here are the posed pictures before the recital
Notice how she isn't sitting on the bench, she performed that way, oh my!!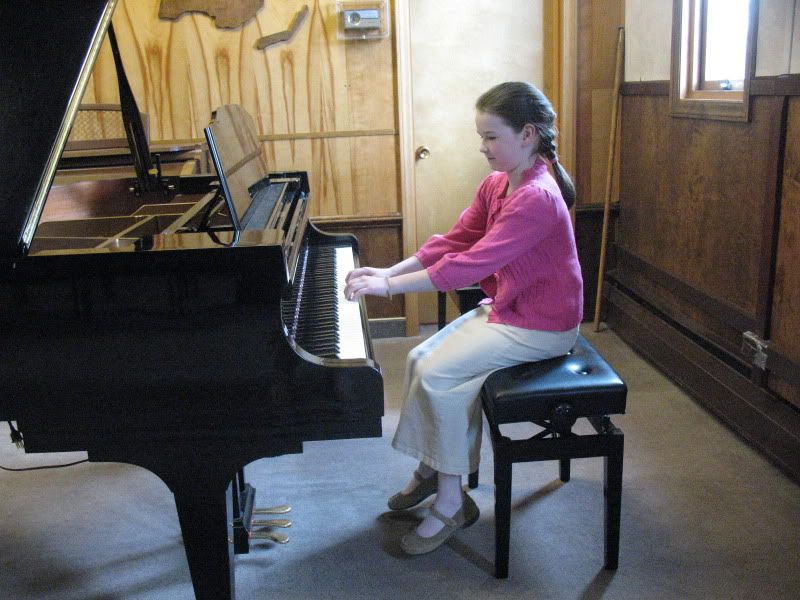 Waiting for the start.
Daddy and Benjamin waiting as well.