I just logged in to HSB and there where there is the little "choices" under my picture next to blogs it said Blogs(0). I was frightened, then I tried to access my dashboard and I still didn't have a blog. Thankfully it quickly appeared again...I was almost devasted!
So, what have we been doing since last week? Everything!
Friday was our annual end of year homeschool picnic with our homeschool program.
Before the picnic, I had some business in our little town of North Pole. We Alaskans get excited when it is this warm this early in the day.
This year the picnic was held at
Pioneer Park
. We had burgers and dogs and potluck everything else.  This tree was a hit with the kiddos.
I honestly wondered if the tree would make it through the day. There were many kids in this tree at one time. But it survived.
Here are Levi and Elisabeth in the tree
Little guy enjoys any time outside so he enjoyed the day.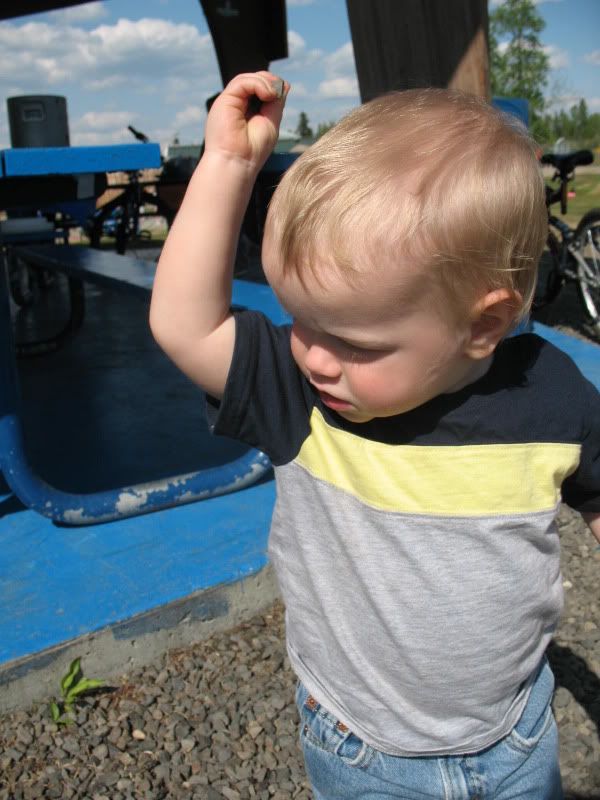 See that smile?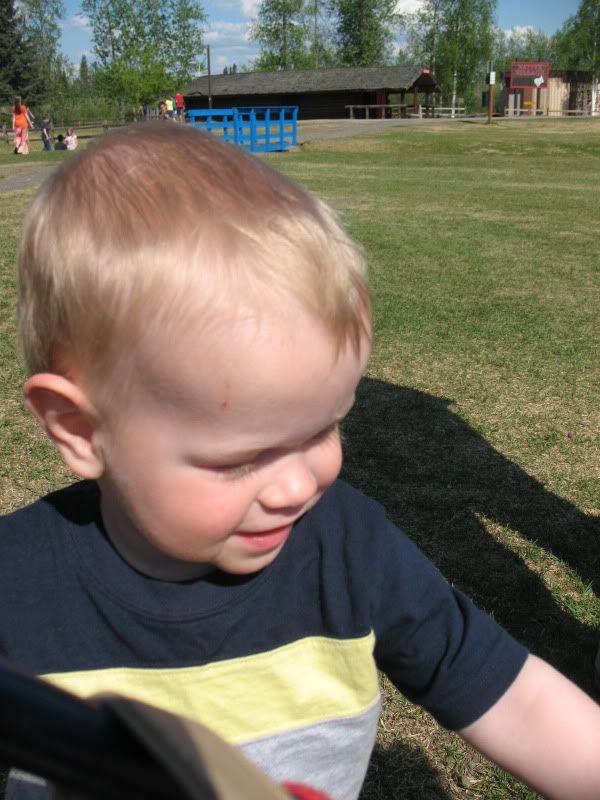 Then Saturday the girls, Benjamin and I did some shopping and then we were home to cook dinner and to plant the garden. We have a full garden planted so now we wait!
Today was the local used curriculum sale, I didn't find much so it was a good thing that we had a picnic lunch planned with friends at Pioneer Park again (that is where the sale was held)
Here is Elisabeth playing with our little friend. When I took the picture she popped up to look at the picture and then laughed and said, "That is us playing rocks!!" She is so cute and I just think she is the greatest, she has stolen my heart.
Playing around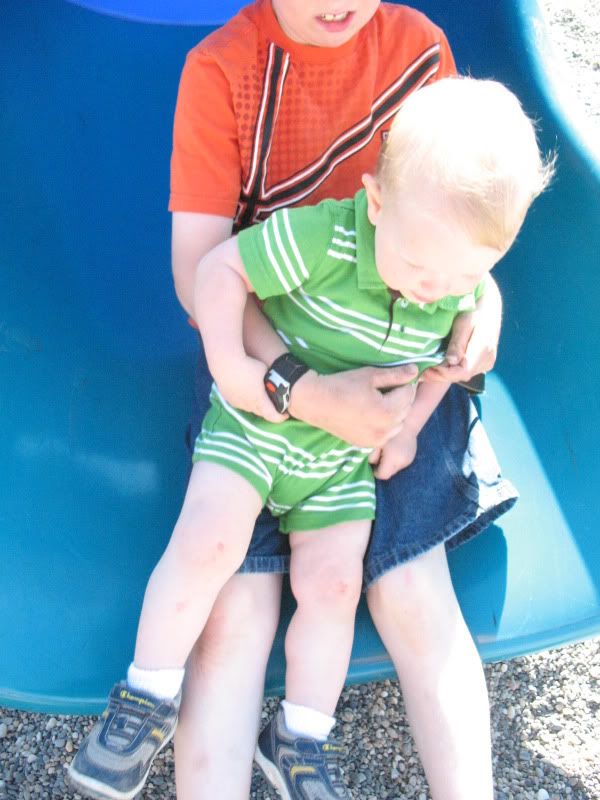 Benjamin has the best big sisters and brother.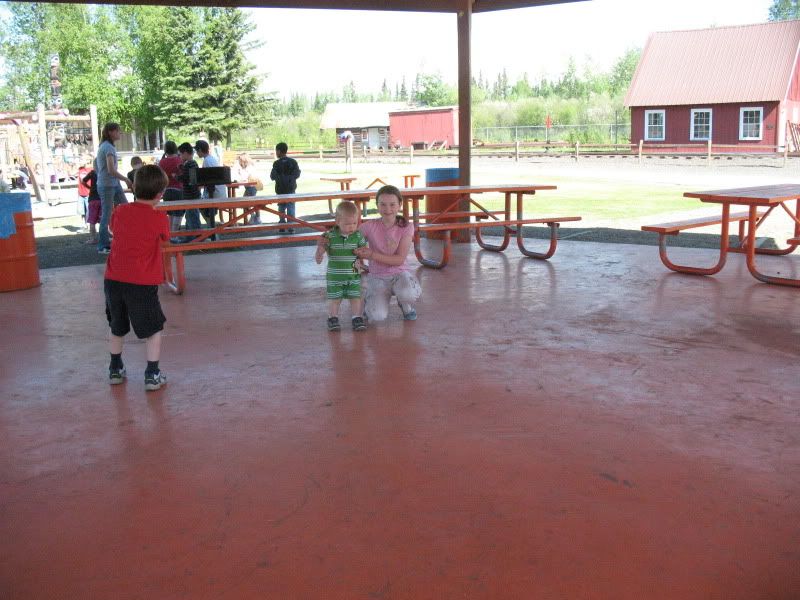 Look at this face.
I love this face.
We left the park after the kids played in the park sprinklers and headed to Fred's for some groceries. We came home and played and cleaned up. The kids played and I cleaned up. A dear friend blessed me with some hard white wheat berries because I have been out for a couple of weeks now. So I came home and ground the wheat and made pizza for dinner, I have two loaves of bread in the oven and cinnamon rolls soaking for tomorrow's breakfast. I have missed making bread!