Daddy was only with us at the beach for one night so after his class was finished we drove to pick him up for the rest of our trip. On the way we stopped at the Battleship North Carolina in Wilmington, NC. I saw this big Battleship on our way to the beach and I knew we had to stop there when we left. What an awesome opportunity for the Blessings (homeschool mom ya' know!!!) I climbed up and down ladder like stairs with my Blessings and my niece all over this battleship, in the hot, humid NC weather! I am thankful for Grandparents who stayed on the main deck with my baby Blessing and my 2 year old nephew.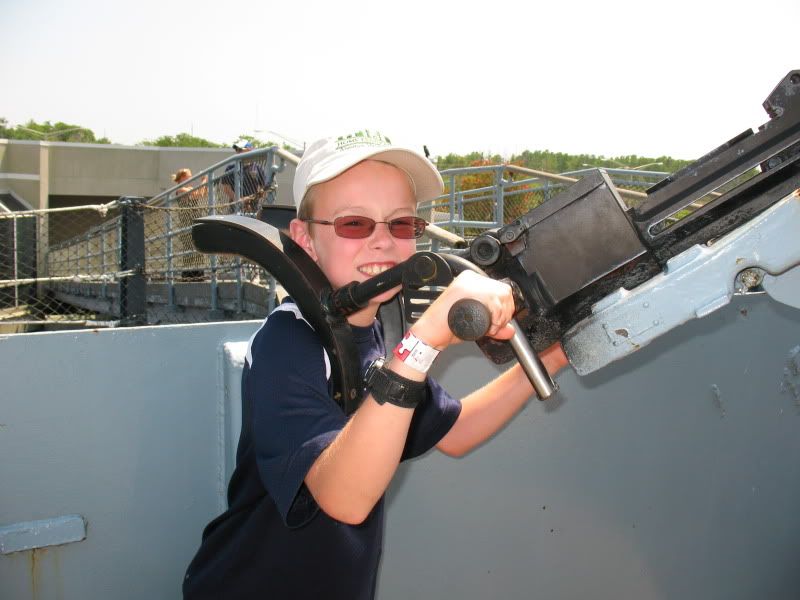 After the Battleship we headed to pick up Daddy and we were off to meet up with more family and meet more cousins!!!!!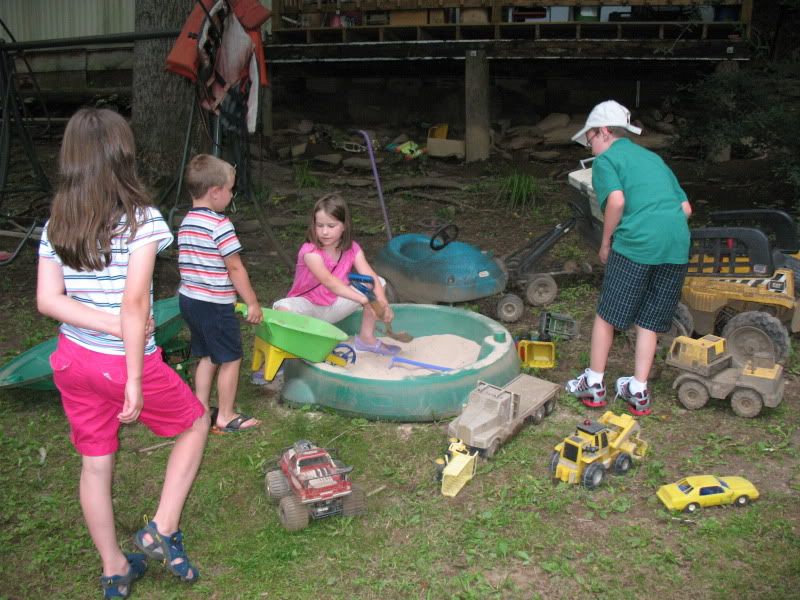 On the lake! I got a little sun that day, fun stuff ya'll! I love this man!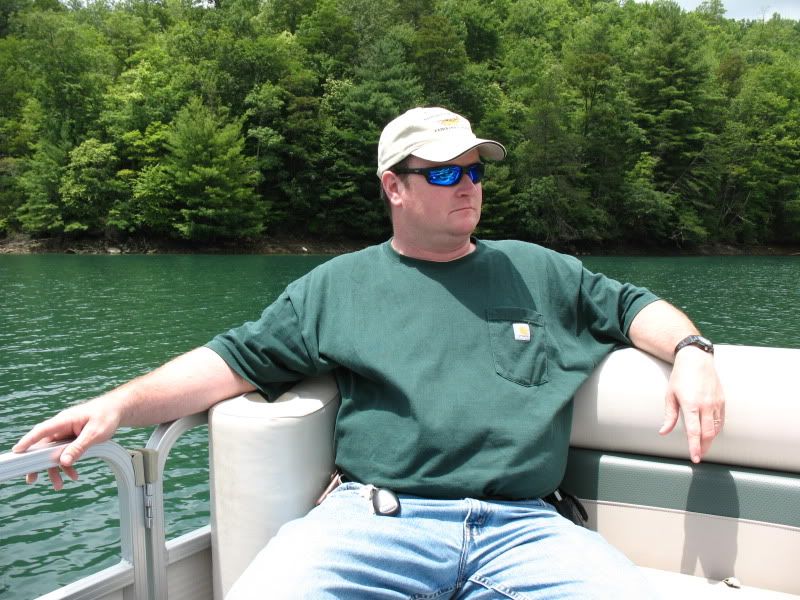 OH, and this baby! I am so thankful for this Baby Blessing, he is a real special little guy!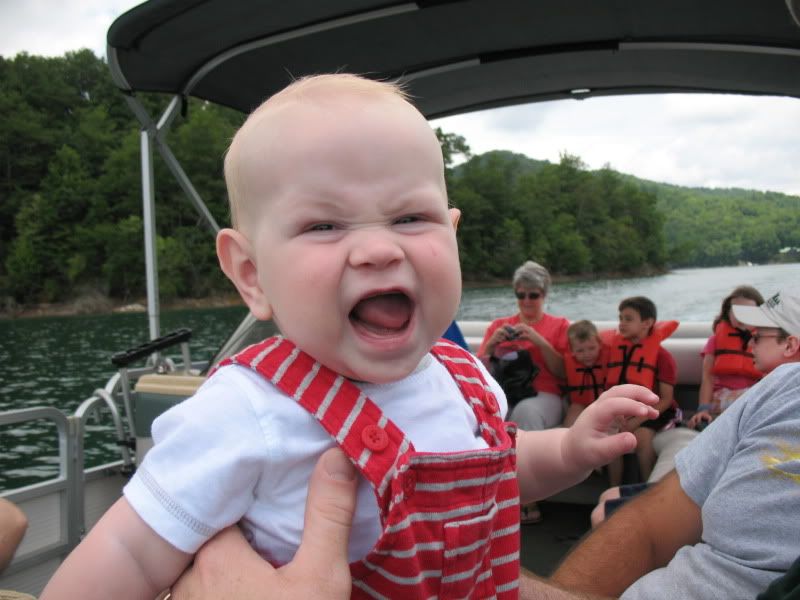 Blessing #3 and Pop, this is the first time they had met. Family is family from the start.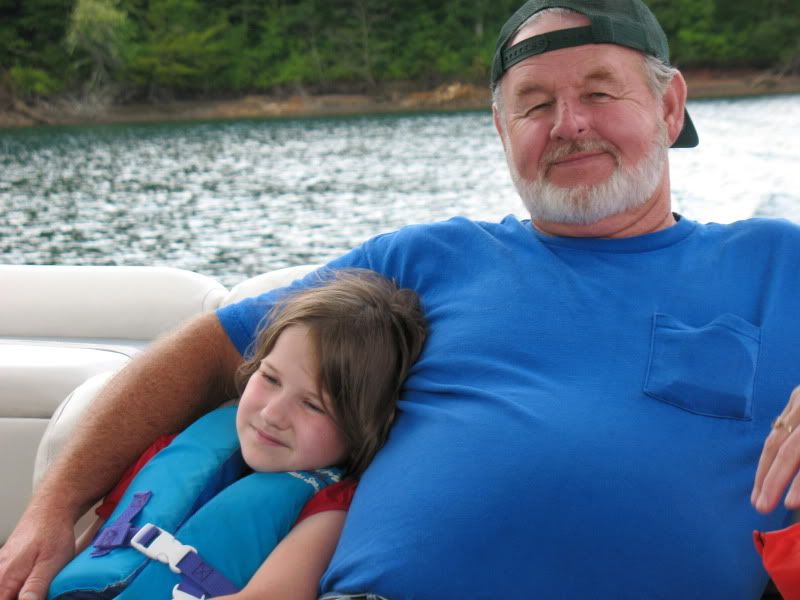 Arriving in Pigeon Forge, Tennessee.
Blessing #1 had a birthday while we were traveling and he requested a trip to Dollywood, so we went.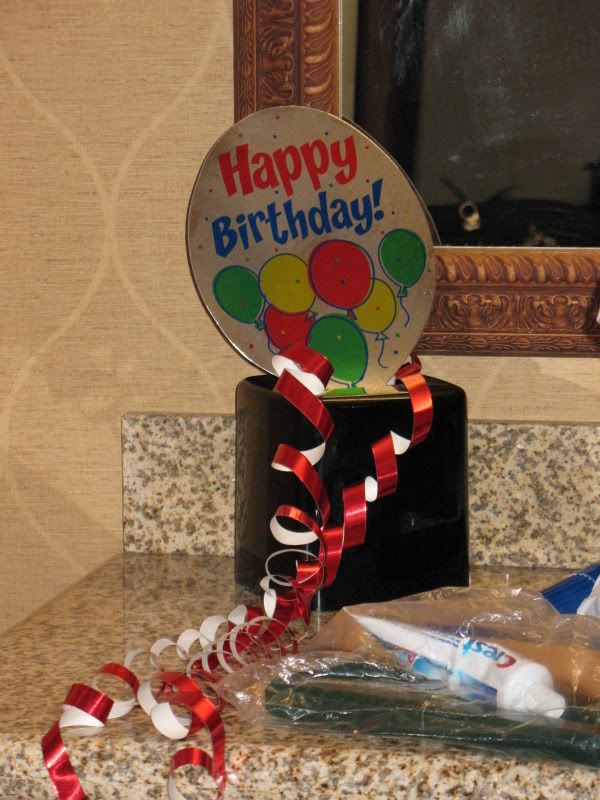 Being as we were near our hometown again we had Pa-Pa, K, and Pa-Pa's neices, and my husband's aunt and cousin and her blessings come meet us for a day of fun. Arriving at the park.
My blessings, a cousin and K, we were thrilled to get to see K, we hadn't seen her in such a long time!
Baby Blessing and Pa-Pa
The old schoolhouse at Dollywood!
Winning a football, Tennessee, of course!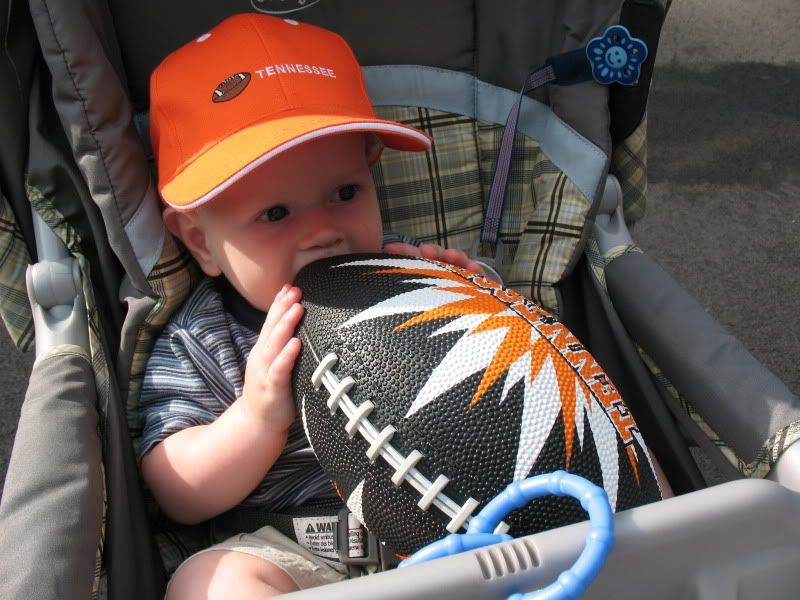 We had to stop at Bass Pro!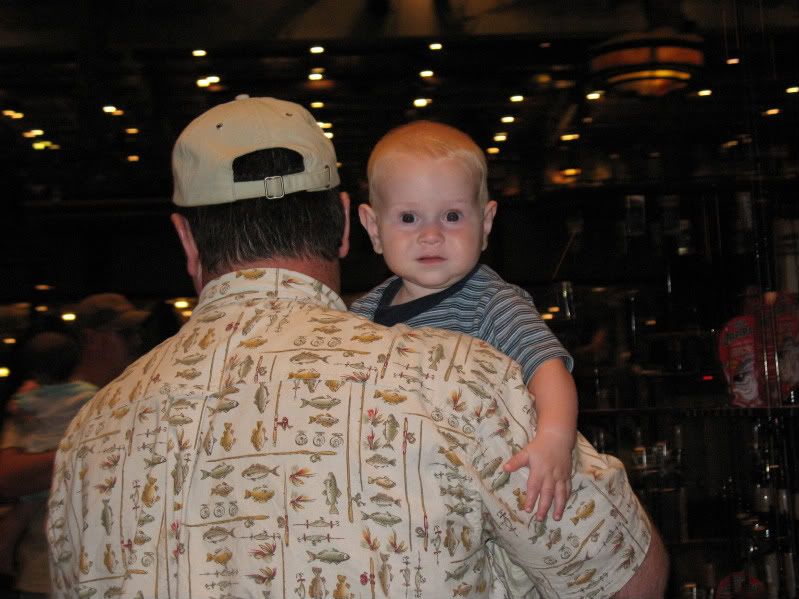 After this we headed to our home town to spend leisurely days by the pool at the Grandparent's house. We had planned to go to the Creation Museum but we just decided to stay put and do that on our next trip. We had a wonderful cookout one day, to which many friends and family came to spend the day with us. It was fantastic to see all those people. If you are one of those people thank you so much for coming to see us so we didn't have to do anymore traveling. And Pa-Pa, please email me any pics you have I don't have the class of '88 from the cookout!
We were glad to get home and get back to our norm.
Now that this monkey is off of my back I can finish getting things ready for school. We begin September 8th!
May the Lord find us faithful.