It wasn't so bad for a Monday. I really wanted to curl up on the couch and watch movies all day but that wasn't on the agenda for today. Although the grey skies were really calling a couch day!
So instead, I got up and began laundry....Monday laundry, nuff said!
After a breakfast of waffles and strawberries, we sat down for Morning Meeting. I started Morning Meeting this year after reading about something similar somewhere online. I see that our school will soon be full of middle and high schoolers and we will need to already be in the habit of spending some time together each morning reading the Word and in prayer. We also do any read alouds at this time as well. Then everyone is off to complete their personal school work for the day.
After lunch, Mrs. L came and she brought some cupcakes and a cake to decorate.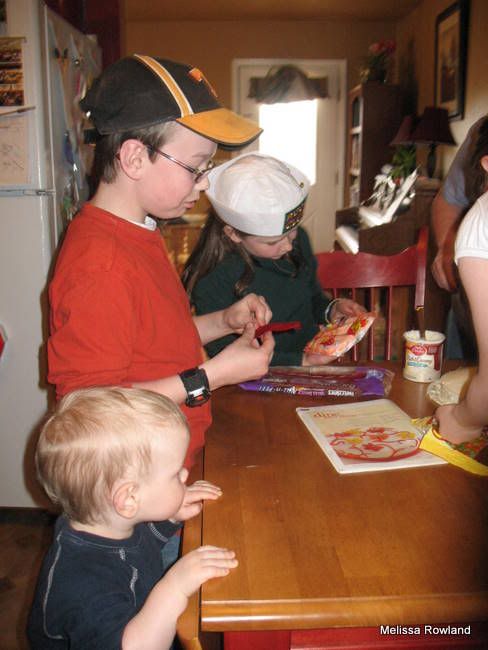 Some enjoyed their treats more than others!
Looking up at Mrs. L to make sure he can still keeping eating!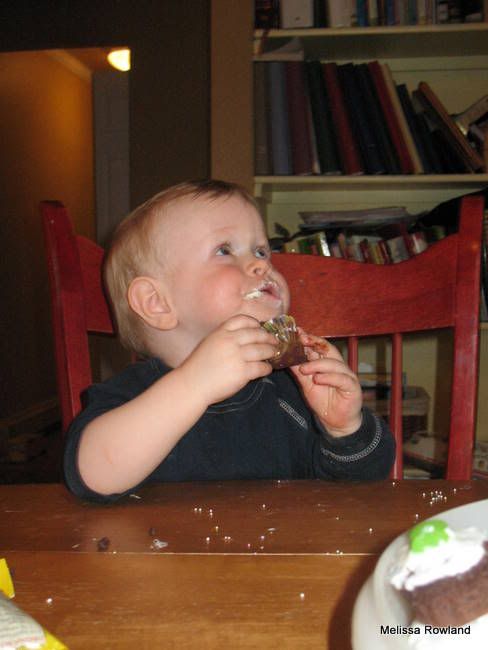 He enjoyed every last bite.
This is the one he snatched off of the table while no one was looking.
Then we moved outside to build our LAST TWO BUILDS!!!!!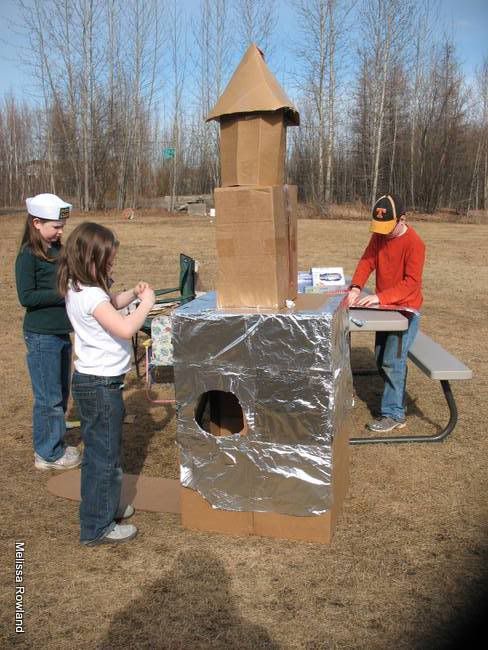 A space ship and the Berlin Wall. We haven't finished the wall as it is just reusing the Great Wall of China, so we will set it up tomorrow.
Mrs. L followed Benjamin all around the yard and he was on the swing, and on the boat and on the slide and many other places around the yard.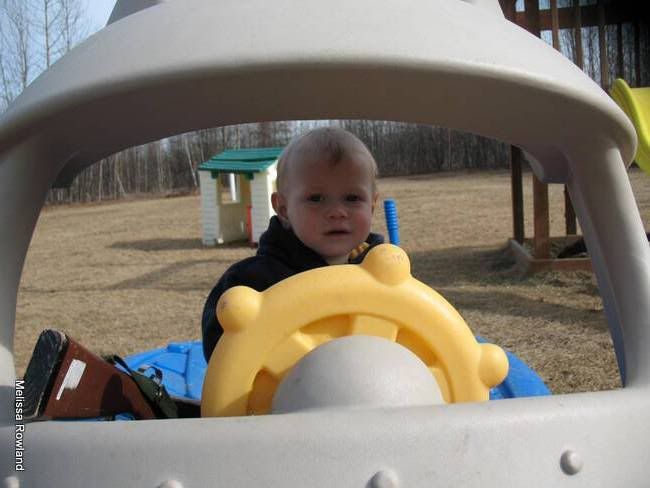 Today's dinner was leftovers so the kids played LIFE while they ate.