For us June is full of warm days and nights and new growth. Here we have beans making their appearance from beneath the soil.
A newly created strawberry and rhubarb bed. I am really looking forward seeing what the strawberries do.
A fern, I am glad to actually have the fern multiplying itself, I think I saw three or four coming up now.
Tomatoes, baby tomatoes!!!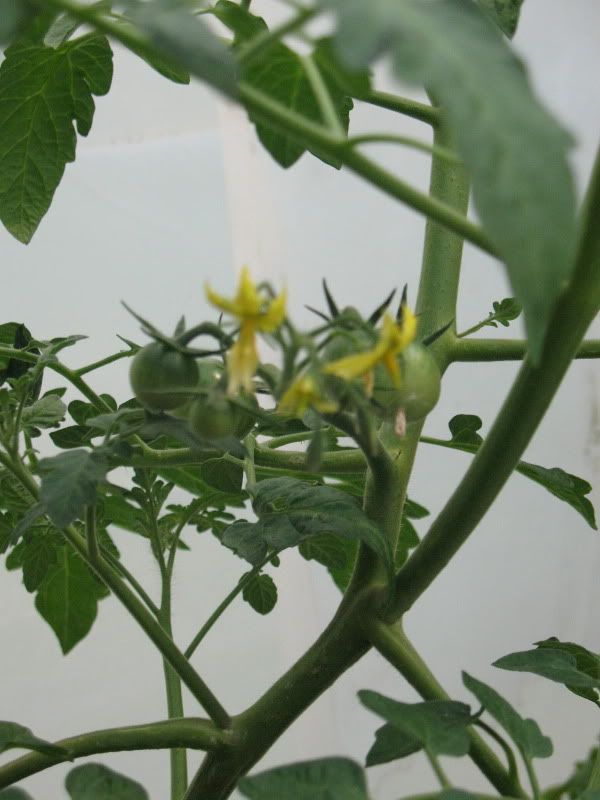 Many children walking two dogs!
Many children having a picnic.