A friend had a baby boy, her first. After three girls we really wanted to play up the baby boy theme. We chose "boy toys".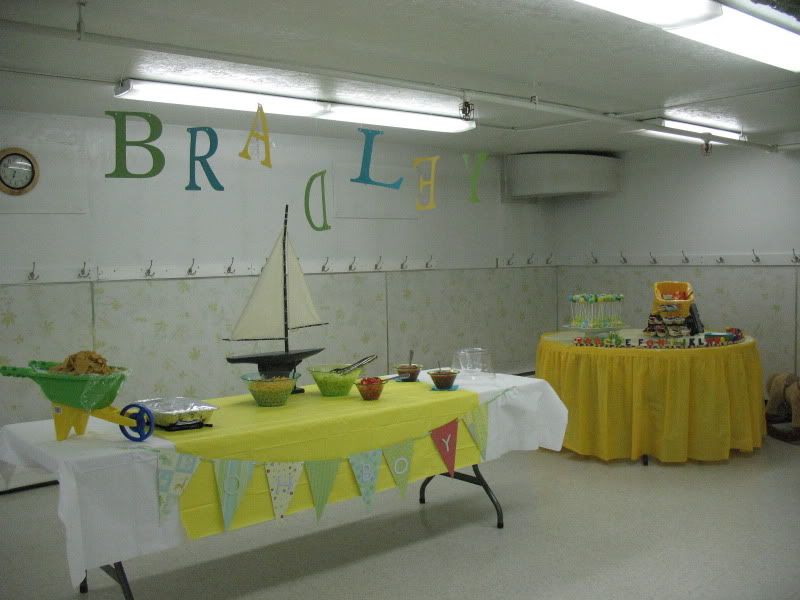 The dessert table, cake pops, mini cheesecakes and fruit in a dump truck.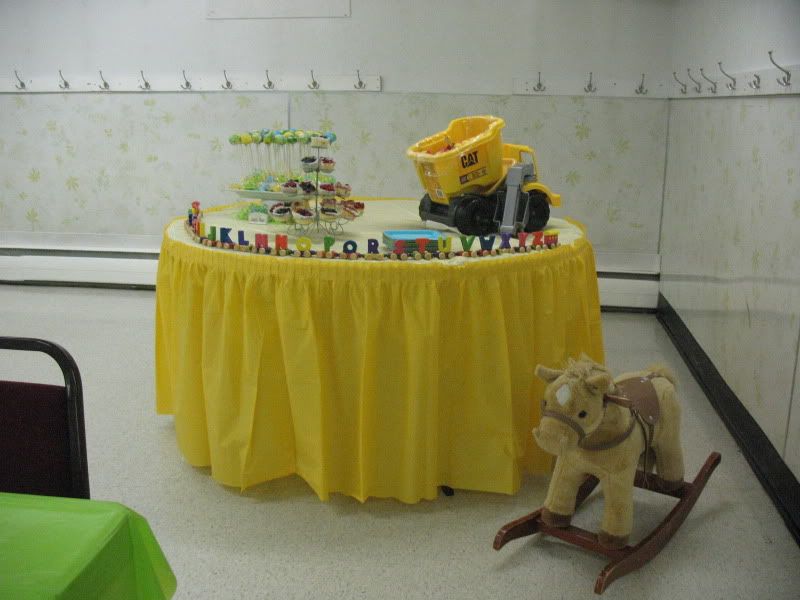 Another view of the room.
Mom's special chair next to the gifts.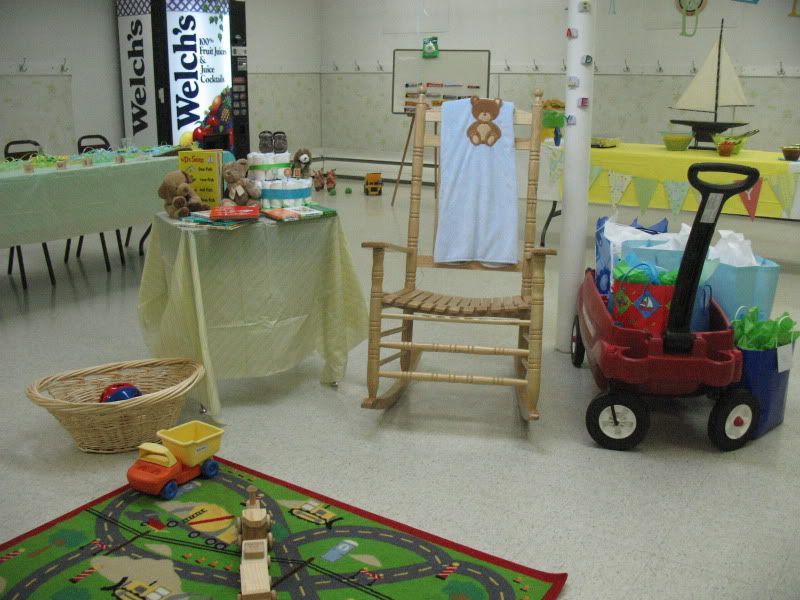 These are fun times and so enjoyable. Thankful for friends to shower and friends to work with.