I don't know if I could ever do a "day in the life" post, but here is a snipet of one of our days.
Here is blessing #3 working on her map of the first 13 colonies. The baby was gnawing on the spoon which is why it is on the desk...Oh, I need a desk organizer or doors, either will do.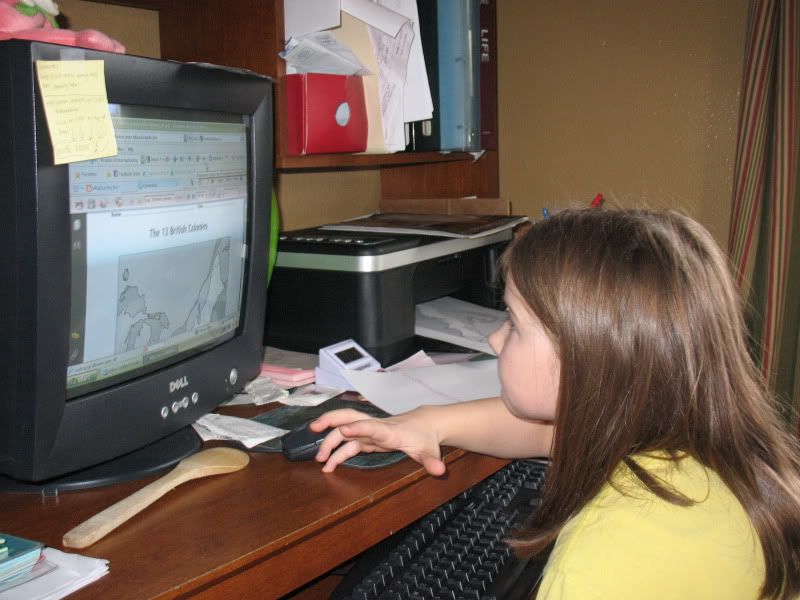 And thanks for noticing, she is in her pajamas. Actually, she was sick and still is, but she was well enough to do a little school work.
Another perk of homeschooling!
We still have a few weeks of Hideaways in History from Winter Promise to finish up with her. She can do most of her notebooking and other activities all in one day and just listen to Story of the World the other days. We will be beginning the "builds' again next week. I think we had built this weeks build 'Lewis and Clark's canoe" this summer but didn't get the notebooking and reading finished. Next week, the Palace at Versailles....
The older two blessings had a low activity workload this week, which was a good thing as everyone is battling colds, they did have an activity to make heart shaped cookies after reading about Saint Valentine.
As you can see we don't have a dress code around here for school. I believe in saving those few nicer things for when we leave the house, not for making cookies and playing outside, which they did later in the evening.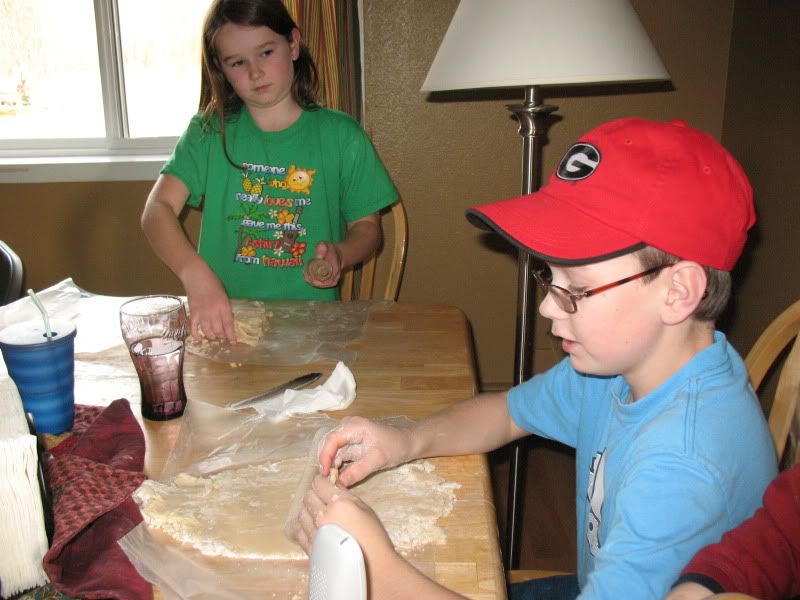 Everyone around here is learning....this little guy is learning about balance, he is standing all the time now. He says hello!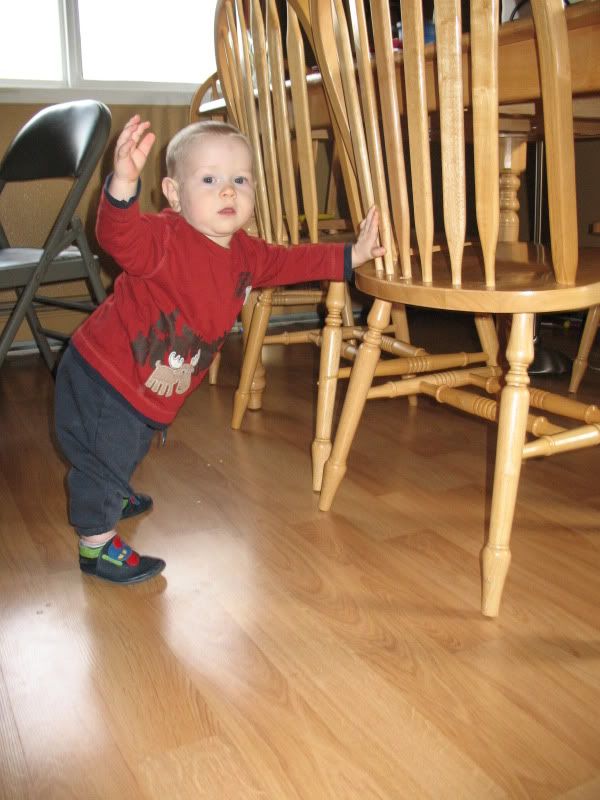 I was only able to get a picture of one piano "practicer" this day.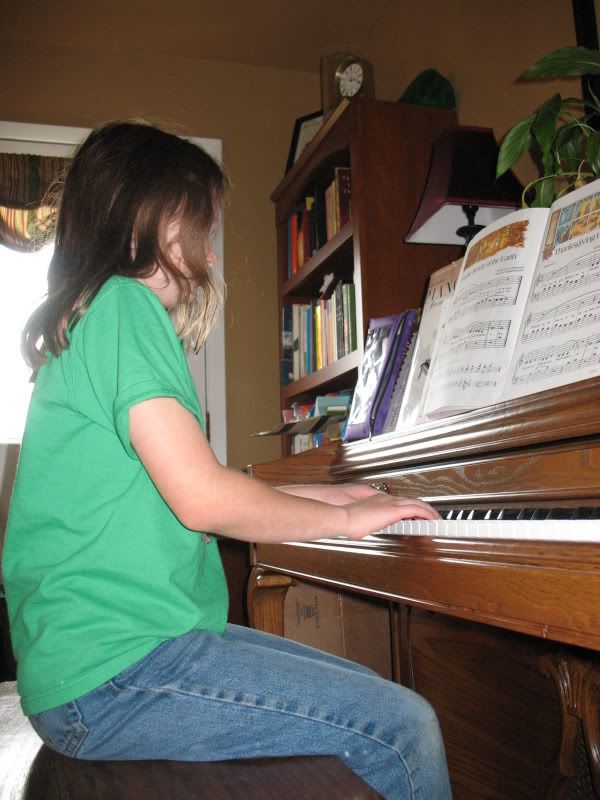 Lots more happened on Monday but this is what I managed to capture inbetween feeding the baby, rocking the baby, cooking for us and baby, changing laundry loads, helping with math, spelling and english, etc. So, Dad come on up next month and see a real, honest to goodness homeschool.
Anyone using Workboxes? We just started and I hope to post on them when I get a little more organized with them but they are working great for our little homeschool.
May the Lord find us faithful.