We have two birthdays in our home in July. The first one was Thursday and Blessing #2 turned nine. She has always liked ladybugs and requested a ladybug cake this year. I tried fondant for the first time. I loved using it. I am not a cake decorator nor do I pretend to be one but we enjoy making our own birthday cakes and I think that before my girl blessings get too much older they will be old pros at decorating cakes.
The finished cake the night before her birthday
Closer look at the cake (professionals, look away!)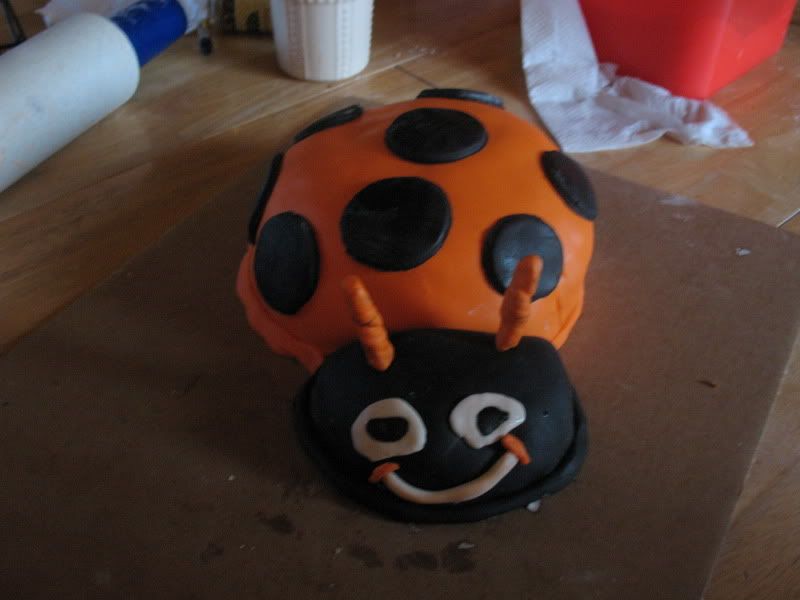 Not a great pic, but she wanted a scooter and got one. She rides it inside, we let her, we are cool that way!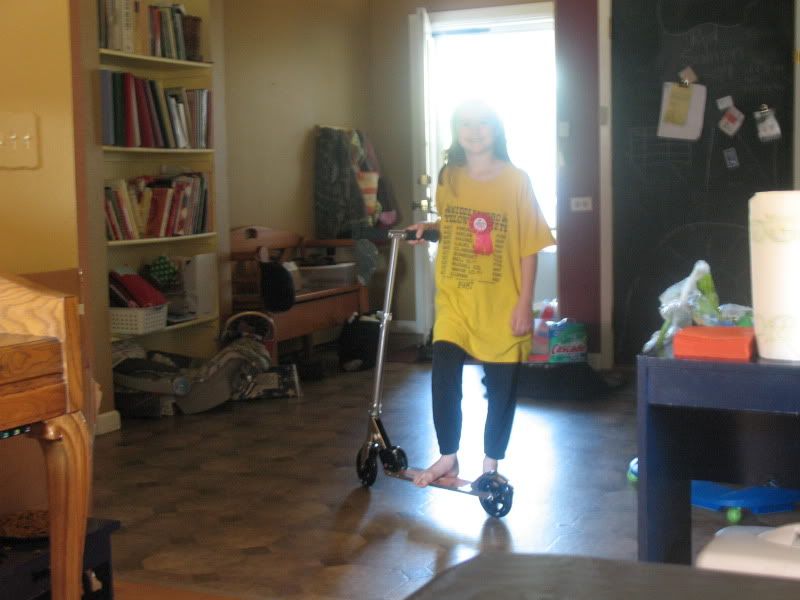 She wanted to go ice skating, it was about 75 degrees, we went ice skating, everyone skated!
After skating, we had lunch at the Cookie Jar.
For dinner we had halibut and a couple of special people over for dinner.
Then, we had cake and ice cream after the birthday girl blew out the candle.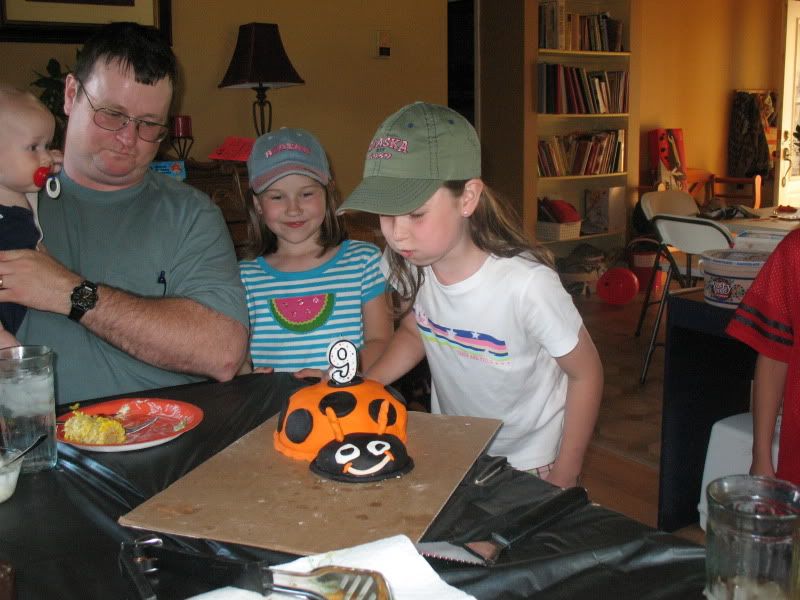 Friday was about 85 degrees! Her is blessing #4 after trying a little water.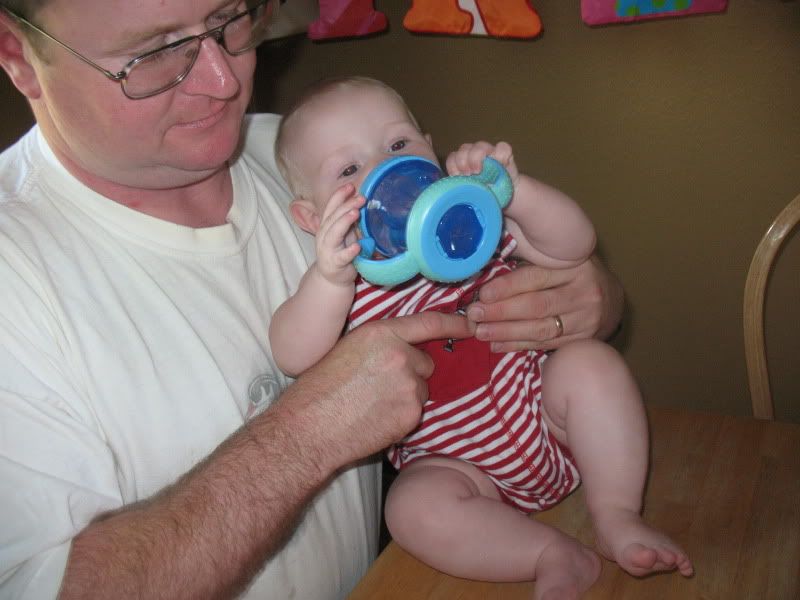 Then there is 4th of July a couple of days later, it was a low key day since we are preparing for a trip. I packed and did laundry today. Husband worked in the yard, mowing and cleaning up in general. We did take time out of our day to go watch the parade in North Pole. One parade participant asked us how old our baby was ( he was obviously taking a baby age survey) and then told us that our baby was the youngest baby so far that was attending the parade. Funny!
Waiting for the parade to begin. This boy needs a bigger chair he has grown too much.
Oh, these two are so precious to me.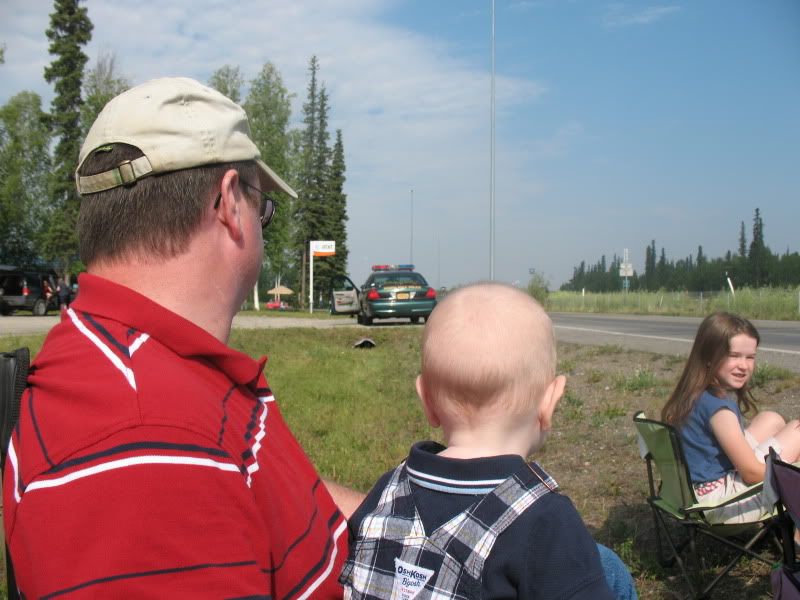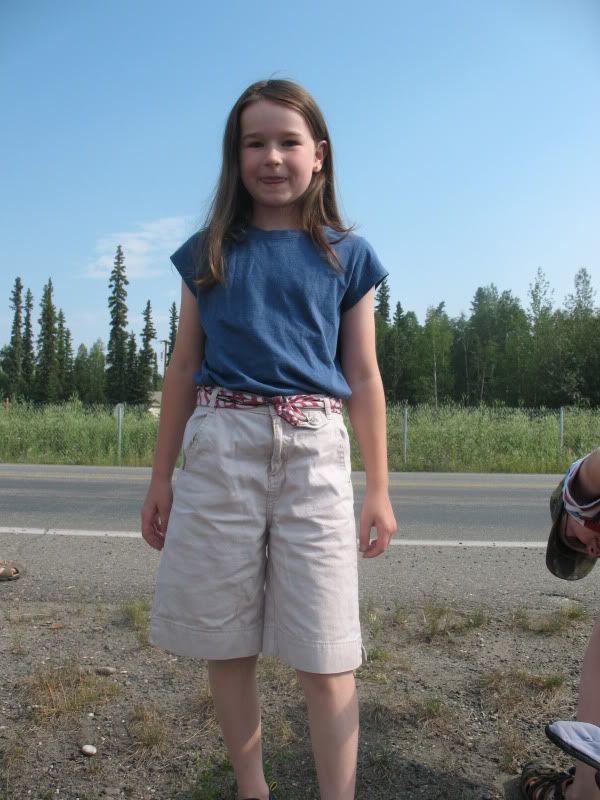 More preciousness!!!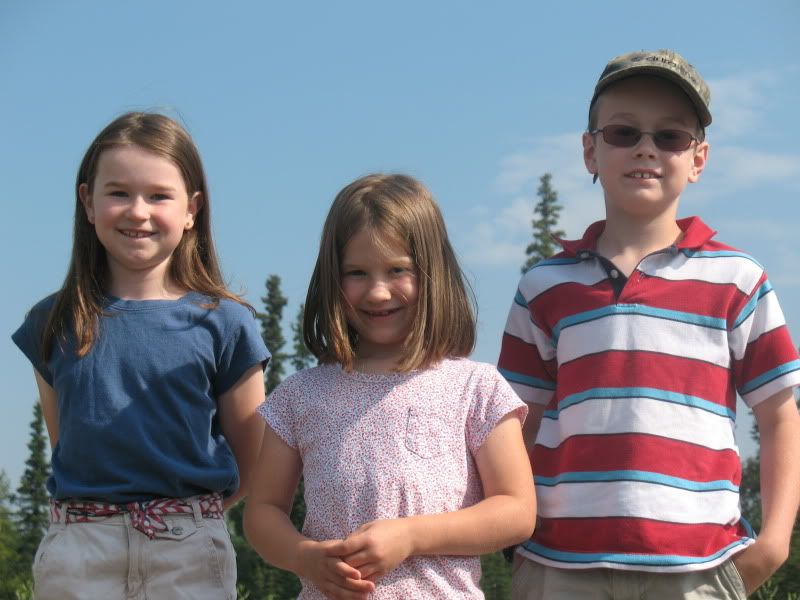 Couldn't be a parade in North Pole without the town mascot.
Some of what we saw, remember, this is a very small town!!!
This one was my personal favorite and new to us this year!!!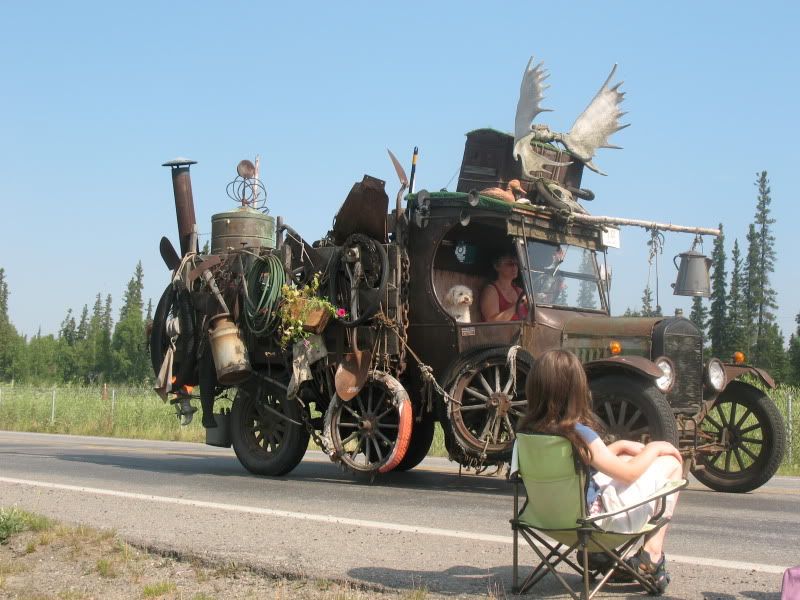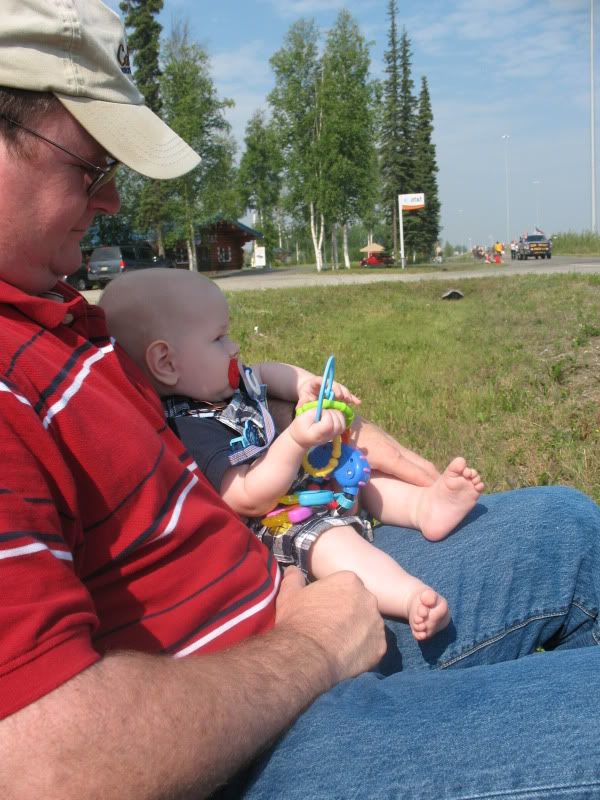 Wait until you see where Blessing #1 is spending his birthday!!!
May the Lord find us faithful.